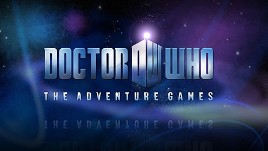 The Windows versions of the first two episodes in
The Doctor Who Adventure Games
are now available to download internationally.
Both
City of the Daleks
and
Blood of the Cybermen
, are now available globally from
Direct2Drive.com
, IGN's digital retail game store.
The games are being launched to coincide with the North American season finale of
The Big Bang
, which airs July 24 on
BBC America
and
SPACE
, and with this year's Comic-Con festival. No Mac version has yet been made available internationally.
The games are still available to
download
free of charge for fans in the United Kingdom. Two more episodes are planned for release over the next couple of months.