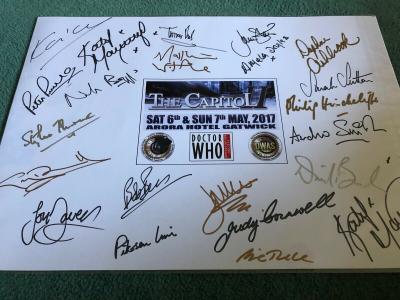 The
Doctor Who Appreciation Society
has a number of items available for auction on their
eBay site
.
Items include signed DVD's, books and artwork
The auction is to raise funds for two charities this year.
Tappy Twins
, supporting children's mental health issues, and
C.A.L.M - the Campaign Against Living Miserably
which similarly supports adults, and particularly men in their 30s and 40s who are a high-risk group.
As well as the auction items there are also Doctors postcards available - these were launched at the event
The Capitol IV
earlier this year.
Please visit the
eBay site
to see more. The auction closes on Thursday.