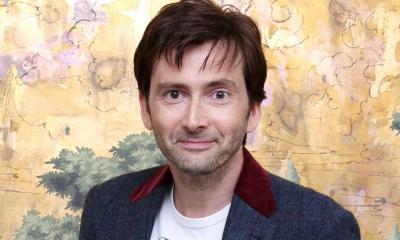 Doctor Number Ten,
David Tennant
, has accepted substantial undisclosed damages from News Group Newspapers, the publishers of the now-closed
News of the World
, over a historic phone-hacking claim.
The Newspaper group owned by
Rupert Murdoch
has settled the case and apologised to the actor for the misuse of private information.
Tennant was among six people to settle claims on Tuesday, including actress
Sophia Myles
who played Reinette in the 2006 Doctor Who story
The Girl in the Fireplace
.
The lawsuit was launched in March 2017, and relates to activities by journalists on the Sunday Tabloid, which closed in 2011 after it was revealed that a number of phones belonging to people in the news had been hacked.
Lawyer
Sara Mansoori
said that Tennant
is a very private individual and he is outraged and shocked by the invasions of his privacy by individuals working for, or acting on behalf, of the News of the World".
Ben Silverstone, acting on behalf of News Group Newspapers, said the company offered sincere
apologies for the distress caused, and it accepted no right to intrude into his private life in any way.
In 2013
Christopher Eccleston
also received a public apology, substantial damages and his legal costs from the company.