Thursday, 16 February 2012 - Reported by Chuck Foster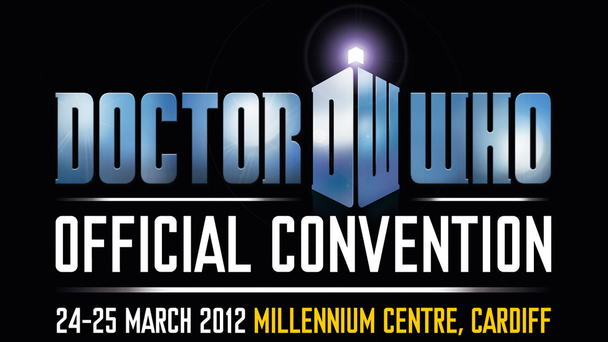 BBC Worldwide
have announced that
Karen Gillan
will be a guest at the
Official Doctor Who Convention
, taking place in Cardiff on 24th and 25th March. Speaking of the confirmation that she would also be there, the actress enthused:
"I'm really looking forward to the Convention and meeting all of the wonderful Doctor Who fans!"
The news means that the full current TARDIS crew of
Matt Smith
,
Arthur Darvill
and
Karen
will be headlining alongside lead writer
Steven Moffat
, plus the many other actors, production crew and activities previously announced for the two, one-day conventions.
The Convention brings the makers of Doctor Who together for a full day, in-depth event designed to reveal the inner workings of the series. On the main stage live pyrotechnic demonstrations will thrill attendees, while in detailed prosthetics masterclasses fans will see a monster made flesh in front of their eyes. Throughout these sessions the secrets of their craft will be revealed by masters of the trade including Danny Hargreaves, Doctor Who's SFX Supervisor and Neill Gorton co-director of Millennium FX, Europe's leading supplier of cutting-edge prosthetics, animatronics and special make-up FX.

Karen Gillan joins a full contingent of Doctor Who professionals ready to give fans an unrivalled glimpse into the behind-the-scenes world of Doctor Who. Everyone from the Production Designer Michael Pickwoad, responsible for Doctor Who's eye-popping visuals, to Casting Director Andy Pryor revealing what it takes to find a Doctor will be gathering in one place to celebrate the creativity (and elbow grease!) that goes into the series.

The Official Doctor Who Convention line-up includes: Matt Smith; Steven Moffat; Karen Gillan; Arthur Darvill; Mark Sheppard; Nick Briggs; Ian McNeice; Raquel Cassidy; Neill Gorton; Danny Hargreaves; Tom MacRae; Toby Haynes; Barnaby Edwards; Caroline Henry; Stephan Pehrsson; Michael Pickwoad; Andy Pryor; Gary Russell; Simon Fisher-Becker and Marcus Wilson.