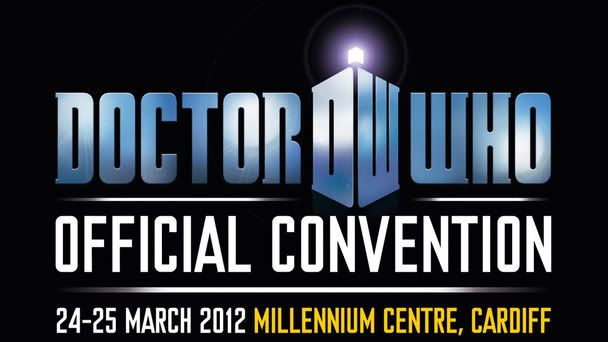 BBC Worldwide
have announced a few more of the guests due to appear at the
Official Doctor Who Convention
in March.
Mark Sheppard
, who featured in last year's series as Canton in
The Impossible Astronaut
and
Day of the Moon
, will be at the event; he is joined by another familiar face from the last two series in the form of
Ian McNeice
, who played the Doctor's good friend Winston Churchill in a number of stories (notably
Victory of the Daleks
and
The Wedding of River Song
). Also appearing will be
Raquel Cassidy
, who played Cleaves in the two-part
The Rebel Flesh
/
The Almost People
.
Mark Sheppard said of being invited as a guest:
I grew up watching Doctor Who, and the fans are a huge part of what really makes the show so very special. I can't wait to come back to Cardiff for this unprecedented behind-the-scenes event - a unique chance for fans to meet the amazing people responsible for so much of the show we all love and get to experience their talent and creativity in a totally new way.

The three actors join the previously announced headliners
Matt Smith
and
Arthur Darvill
, alongside
Stuart Milligan
(President Nixon,
The Impossible Astronaut
/
Day of the Moon
) and
Simon Fisher-Becker
(Dorium,
The Pandorica Opens
/
A Good Man Goes To War
/
The Wedding of River Song
). Also, as well as the guests recognisable from in front of the camera, the line-up will include
Nicholas Briggs
- otherwise known as the voice of the Daleks, Cybermen and Judoon amongst many others - and
Barnaby Edwards
("chief" Dalek operator).
From behind the scenes, Millennium FX's
Neill Gorton
has been announced, who joins the extensive behind-the-scenes crew that will be involved in many of the convention's activities, including special effects and pyrotechnic demonstrations, prosthetic masterclasses and Q&A sessions.
Previously announced production personnel of course includes the show's lead writer and convention headliner
Steven Moffat
, with
Marcus Wilson
(producer),
Stephen Pehrsson
(director of photography),
Michael Pickwoad
(production designer),
Caroline Henry
and
Gary Russell
(script editors),
Andy Pryor
(casting director),
Danny Hargreaves
(special effects supervisor), and
Tom MacRae
(writer).