Wednesday, 2 February 2011 - Reported by Chuck Foster
Torchwood
writer/executive producer
Russell T Davies
has spoken to
BBC Wales Today
about the forthcoming series and how he sees the future.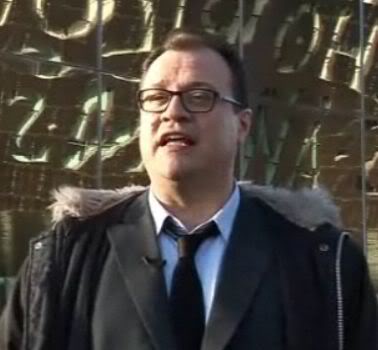 It's brilliant to return to Torchwood - in a way for me Torchwood never went away because it always lives in my head, really. The chance to take those characters, take Eve Myles's character Gwen Cooper and obviously Captain Jack, played by John Barrowman. It's their fourth year of stories now, it's kind of like they have become modern legends, I love that. And I think people of Wales have enjoyed it, everyone's in on the story, they're kind of in on the fun of it all, it's great to keep going.
And on what he'll do afterwards:
It's interesting as to how long I can stay in the science fiction world. Personally I think I'm coming to the end of it now and I've saved the world and blown up the world too many times, and I hope I leave Torchwood in rude health, and then I'll probably move onto something else then
It's time to write something just where people talk in kitchens, at least for me. But I hope we literally leave the franchise in in a very strong position that other writers come in and take it over.
You can watch the full interview online.
---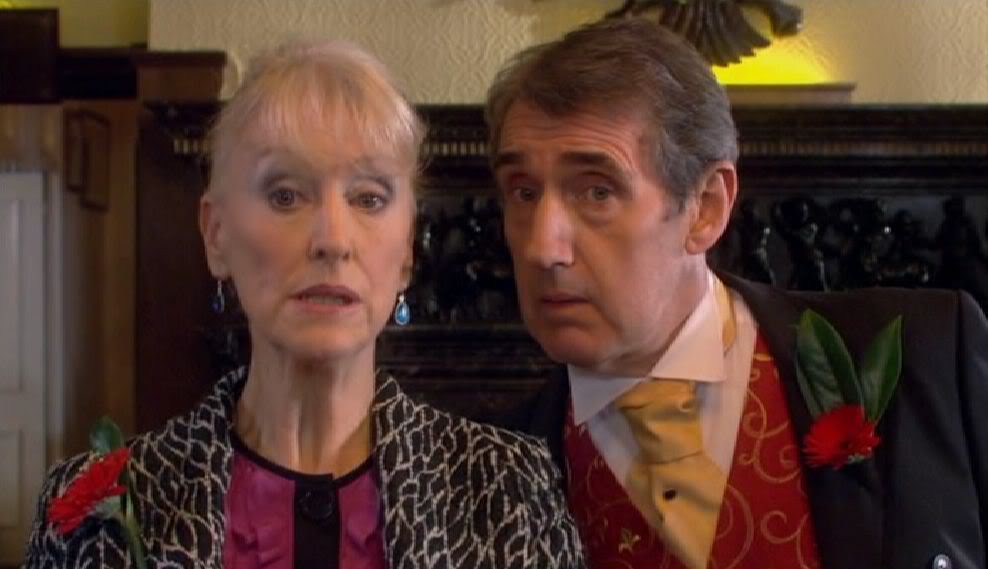 As
reported
earlier in the week, actor
William Thomas
returns to Torchwood playing Gwen's father Geraint.
Russell T Davies
confirmed in his interview (above) that Gwen's mother Mary is indeed back too, with actress
Sharon Morgan
reprising her role.
Since her previous appearance in
Something Borrowed
, like Thomas she has appeared in both
Belonging
(Nancy) and
Alys
(Lisabeth)!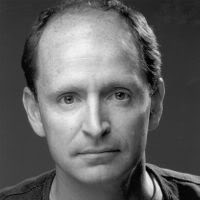 Another member of the cast spotted at filming over the weekend was
Ian Hughes
(pictured); this was confirmed by his
Spotlight
listing as playing a character named Ralph Finch; the actor has played roles in
Holby City
,
Casualty
,
Gavin and Stacey
and
Robin Hood
, and is also a voice-over artist and drama coach.
Two other supporting actors recently mentioned their upcoming appearances online:
Martin James Fox
reported on Facebook:
"Look out for me, as an extra in a police uniform being for the Monday evening filming. Am excited about the prospect of 'spectacular action'"
;
Graham Burton
revealed his rendezvous with the show via Twitter:
"I'm travelling down to Cardiff on Monday - filming Torchwood early Tuesday!"
Californian actor's workshop
The Actor's Key
have reported that
Hymnson Chan
is a co-star on the show; the actor/stuntman has appeared in
Greek
and performed stunts in
Transformers: Revenge of the Fallen
. The
Internet Movie Database
has also listed
Brian Guest
appearing in the show as Alexander Peterssen, and
Denny Torich
as "Prison Guard".
---
With the first three weeks of the shoot now completed and the fourth week well under way, information on the production team involved with the shoot has slowly emerged.
Russell T Davies
is, of course, the brainchild behind the series, and he is an
Executive Producer
alongside
Julie Gardner
and
Jane Tranter
, plus
Vlad Wolynetz
on the
BBC Worldwide
front. Producer in the US is
Kelly Manners
(
Dollhouse
,
Buffy the Vampire Slayer
), and his UK counterpart is the previously reported
Brian Minchin
(who previously helmed
The Sarah Jane Adventures
); line producer in the UK is
Debbi Slater
(who most recently worked on the BBC's continuation of
Upstairs Downstairs
).
Directors currently assigned are
Bharat Nalluri
(
Spooks
,
Hustle
) for episode one and
Bill Gierhart
(
Sons of Anarchy
,
The Shield
) for episode two;
Director of Photography
is
Nathaniel Goodman
(
Heroes
). Production design is by
Gregory Melton
(
The Walking Dead
) in the US and
Ed Thomas
(the original
Torchwood
designer!) in the UK. Visual Effects are supervised by
Eric McAvoy
(
True Blood
,
CSI
).
Costumes
are handled by
Shanwa Trpcic
(
Dollhouse
) in the US with
Alana Stone
(fashions), with the UK side handled by
Lindsay Bonaccorsi
with
Maria Franchi
(both old hand with
Doctor Who
).
Makeup
comes under the purvue of
Todd McIntosh
(
Detroit 1-8-7
,
Pushing Daisies
) in the US and
Claire Pritchard Jones
(
Sherlock
,
Gavin and Stacey
in the UK.
Other UK crew include
Gareth Skelding
(Location Manager),
Paul Davies
(Production Unit Manager),
Sam Baker
(Production Co-Ordinator), and James North (design), plus practical effects from
Danny Hargreaves
and
Real SFX
.
The writers of the show are currently known to be
Russell T Davies
(1/10),
Doris Egan
(2),
Jane Espenson
(3,5,7,8),
Ryan Scott (8)
, and
John Shiban (6)
. The writers for two episodes (4,9) are currently unknown.
(The Doctor Who News Page will shortly be launching a full series summary for the show)