Saturday, 17 February 2018 - Written by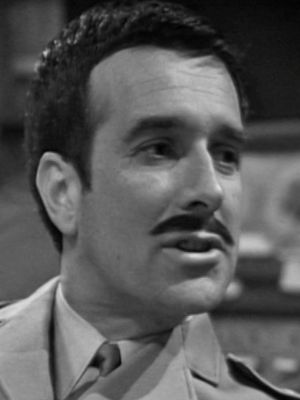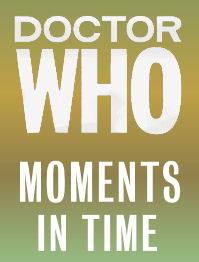 17th of February 1968. Fifty years ago today
The Web of Fear Part Three
is transmitted for the one and only time; never to be seen again save for a brief sighting of a film tin in a far-flung relay station. A tin which, itself, would vanish into thin air. It would be handy to describe this as a particularly tragic loss – the moment the Doctor meets (then) Colonel Lethbridge-Stewart. But strangely even if we had the episode to include in our collections alongside the five recovered episodes, we
still
wouldn't have that magical moment to see – it occurs inconveniently offscreen, with the Doctor simply showing up with the Colonel in tow, describing how they'd bumped into each other in the tunnel.
The throwaway nature with which the character debuts is an earmark of how unplanned and organic his growth into a
Doctor Who
legend is. It's par for the course with this show, of course, with possibly the Master the only time a production team has
set out
to create the Next Big Thing and succeeded – the likes of the Krotons and the Mechanoids and the Zarbi litter the battlefield of intended recurring elements that didn't take off, while ever since the Daleks the most in-demand characters always seem to take the creators by surprise. Yet even considering that, the Brigadier's has been an astonishing evolution from shifty looking suspect in the mole hunt for a traitor to a character that's such a universal totem of
Doctor Who
that when Steven Moffat wanted to bring the First Doctor face to face with the future life he was destined to live, it was Lethbridge-Stewart's WWI era grandfather that he brought in to symbolize it.
In part, this evolution from guest star to icon is down to good fortune. Had it not been for the bright idea to cut costs by leaving the Doctor Earthbound then there would have been no need for UNIT to become such fixtures of the early to mid-1970s. But the lion's share of glory must go to that magnificent gentleman Nicholas Courtney. Circumstance promoted the Brigadier from one-off guest to regular fixture, but it was Courtney that elevated him to a legend almost as beloved by fans as the Doctor himself. His combination of warm charm, unflappable dignity, and self-knowing irony made him the perfect straight man to Jon Pertwee's caustic egoist and Tom Baker's mercurial oddball.
Perhaps the Brig's best quality as a character was his attitude to "the odd, the unexplained, anything on Earth, or even beyond." However bizarre or strange the threat, he faced it all with the same matter of fact acceptance that the world was plainly a jolly rum old place and that pondering the deep metaphysical questions that raised was less important than figuring out which bits of it he needed to shoot in the face. Sometimes, yes, as time went by that will slip over the line into giving him a kind of literal-minded stupidity instead for the sake of a quick gag but the equilibrium would always be restored. When people think of their favourite Brigadier moments, it's his response to being confronted with a living statue animated by dark magic from beyond the dawn of the human race ("Chap with wings there. Five rounds rapid,") his giving the best ever response to discovering the TARDIS is bigger on the inside (complaining as he finally realizes how much of his UNIT budget has obviously gone into the Doctor's work on it), or his deep sighs at discovering he's been transported halfway across the galaxy to a 'Death Zone' populated by Yeti, Cybermen, and other beasties as if he'd expected nothing less.
If anything underlines this perfect combination of actor and character it's how forgettable every substitute for the Brigadier has proven to be. In
The Android Invasion
, we even get Patrick Newell's Colonel Faraday as such a direct, and late, substitution for the unavailable Nicholas Courtney that his dialogue was practically unchanged yet Faraday is never more than a bit of plot machinery to represent the authorities in the final couple of episodes. While it's not until the introduction of Alistair's own daughter, Kate Stewart, forty-four years after his own, that we again get a UNIT leader worth re-visiting and not just the one-off guest that Lethbridge-Stewart himself could have been.
Such was his cache as a
Doctor Who
institution that for decades after he was no longer a regularly recurring character, meeting the Brig was still a box every Doctor need to tick. Not only did he reunite with the Fifth and Seventh Doctors on television, but clearly one of
Big Finish
's earliest priorities on getting their license was to finally give the Sixth and Eighth proper outings alongside him. Even David Tennant's incarnation was all set to have one last hurrah with the Brig until Courtney's worsening health tragically robbed us of the brilliance such a team up offered.
It's this, more than anything that has solidified the Brigadier as the Doctor's unlikely best friend of all. While fans can't even agree whether he qualifies as a companion or not, the fact remains that so many of those the Doctor has traveled with have been left in his past with nary a backward glance, yet it's the Brig that he's returned to time and again.
Since Nicholas Courtney's death in 2011,
Doctor Who
has tried more than once to provide him a final salute. But none of them, whether a final phone call, Kate's name-checking of him, one last act of heroism by the controversial 'Cyberbrig', or Mark Gatiss' aforementioned Captain, has really stuck. None of them have felt like a final word that sums up the Brig's contribution to the series.
In truth, probably nothing ever can. But what we can do tonight is raise a glass of good scotch, or ginger ale, or whatever you're having yourself, and give a nod to Brigadier Alistair Gordon Lethbridge-Stewart, fifty years on from that business with the Yeti. Cheers, Brig!