Tuesday, 27 November 2012 - Reported by Chuck Foster
The BBC have today
announced
their Christmas 2012 lineup, and this evening saw the first BBC One Christmas Trailer broadcast on the channel before
EastEnders
and again before
Last Tango in Halifax
: a number of brief clips from
The Snowmen
represented
Doctor Who
's place within the Christmas schedules.
Roger Mosey
, Controller, BBC Vision, said: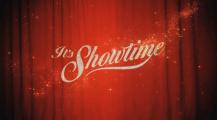 The BBC has a rich tradition of being at the heart of British families' Christmas celebrations and we believe this year's line-up is one of the most exciting yet. There's something for everyone, with special episodes of
Call The Midwife
,
Doctor Who
, and
Miranda
; brand new shows such as
Mr Stink
and
Loving Miss Hatto
; a special
Superstars
reflecting our Olympic year; and programmes that reflect the meaning of Christmas from
Goodbye To Canterbury
, led by Dr Rowan Williams, to the traditional carol service from King's College, Cambridge.
The press release goes on to mention
Doctor Who
directly, with:
A sombre Doctor comes out from the cold in this year's Doctor Who Christmas Special, The Snowmen, just in time to save the world with a little help from a feisty young governess called Clara.

The BBC synopsis of the episode itself has also been
published
as part of the BBC One line-up for the Christmas week: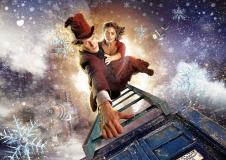 Christmas Eve 1892, and the falling snow is the stuff of fairytales.
When the fairytale becomes a nightmare and a chilling menace threatens Earth, an unorthodox young governess, Clara, calls on the Doctor for help. But the Doctor is in mourning, reclusive and determined not to engage in the problems of the universe. As old friends return, will the Doctor really abandon humankind or will he fight to save the world – and Christmas – from the icy clutches of this mysterious menace?
Starring Matt Smith, Jenna-Louise Coleman, Richard E Grant and Tom Ward.Executive producers - Steven Moffat and Caroline Skinner; produced by Marcus Wilson; written by Steven Moffat.
The time of transmission is yet to be confirmed, with the BBC reporting that the schedules will be finalised on
4th December
.
Meanwhile, the BBC have also launched
Facebook
and
Twitter
identities for
BBC One
- both of which launched on
Doctor Who
's anniversary last Friday!
At the time of writing, the Facebook page prominently features
Doctor Who
, and includes the "Snowmen" publicity still with the tag line
"Something's dreaming of a white Christmas"
.