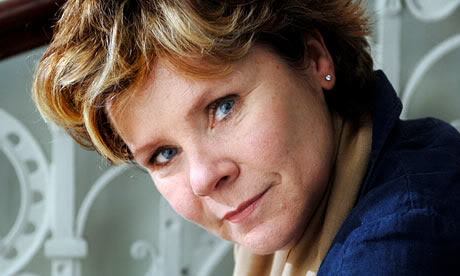 The
Radio Times
has revealed that the BAFTA award winning actress,
Imelda Staunton
, will lend her vocal talents to the 10th episode in the current series,
The Girl Who Waited
, due for transmission on 10th September.
Staunton will play
Voice of Interface
in the story alongside
Josie Taylor
playing
Check-in girl
and
Stephen Bracken-Keogh
providing the
Voice of Handbots
.
Imelda Staunton, is best known for her performance in the 2004 Mike Leigh film,
Vera Drake
, where she played a working-class woman in London in 1950 who performs illegal abortions. The role won her the BAFTA and Venice Film Festival Award for best actress in a leading role. She was a regular in the
Harry Potter
film series playing
Professor Dolores Jane Umbridge
.
The Radio Times has also confirmed that actor
Simon Callow
will be returning to the series in the final episode of the current series,
The Wedding of River Song
. Callow last appeared in Doctor Who alongside Ninth Doctor, Christopher Eccleston, in the 2005 story
The Unquiet Dead
, where he played Charles Dickens. No details of his character in the upcoming story have been released.