Sunday, 12 June 2011 - Reported by Chuck Foster
BBC America
have now revealed the winner of their
Where's The TARDIS?
competition: announced during broadcast of the mid-series finale,
A Good Man Goes To War
, last night saw the Bull Family from Wisconsin succeed over hundreds of submissions to the competition, with entrants sending in pictures of the TARDIS in strange and exotic places.
Where's the TARDIS Contest Winner: the Bull Family, BBC America, via YouTube
A variety of the many entries can be seen on the
Where's The TARDIS?
website.
---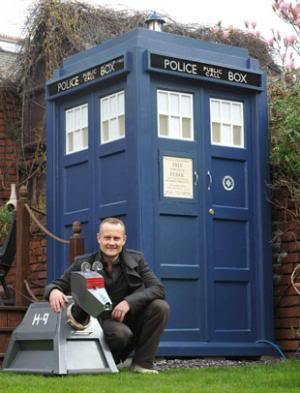 Over in the UK, police boxes have featured a number of times in the
National Shed of the Year
awards held by
Cuprinol
's
We Love Sheds
, and this year sees one
through to the finals
. It was built by design engineer
John Williams
from Newport, who said:
We had a wendy house in our garden, but when our three kids we're too old for it, we dismantled it. The space left was the right shape for a Tardis. It was either that or a Dalek, and my wife, Fiona, hates Daleks, so she reluctantly agreed. It was probably the better option as we can use it to store garden furniture.

It's the same size inside unfortunately. I've not yet worked out how to make it bigger. I don't think I'm clever enough to work that out. I think I would be a multi-millionaire if I could do that.

I built it as a tribute to a programme that has inspired me since I was seven and to add an element of quirkiness to my garden. I'm keeping my fingers crossed.

His competition includes a Bygones Museum in Scratby, Norfolk by
Dad's Army
enthusiast Darren Stride, a Diner and "The George and Dragon". The winner will be announced on the 4th July.
[South Wales Argus; Wales on Sunday]
---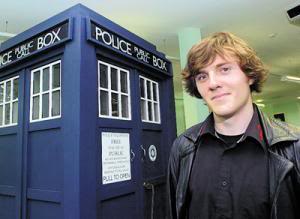 Another TARDIS garden shed in the news originated from student
Luke Palmer
, who built his own as part of a school technology project. The project took some four months to complete and cost around £1000.
The seventeen year old is a founding member of
Charity Daleks
, which aims to raise money for charities such as
The British Heart Foundation
,
PHAB
and
Marie Curie
.
[Wiltshire Gazette and Herald]
---
The trend continues, as
Zachary Smith
got a surprise for his fifth birthday in the form of his very own TARDIS! It was built by his father, Lee, who said:
I have had the idea to do this for a long time as Zachary's such a big fan. But there's not many people who can say they have a Tardis in their back garden so I quite like the kudos.
I was considering connecting it to the basement
(to make it bigger on the inside)
, but thought better of it.
Zachary's mother Anna added:
We just didn't have time to finish it for his birthday so the next day I took Zachary out and Lee and my father brought it over in pieces from a garage in Yeovil where they had made it.

Zachary was absolutely gobsmacked when he saw it. He's been thrilled ever since.

He's a huge Doctor Who fan and loves Matt Smith. We managed to get together an authentic costume for him too. All his friends compete to see who is going to be the Doctor when they visit now.

[Daily Mail; Somerset Western Gazette]
---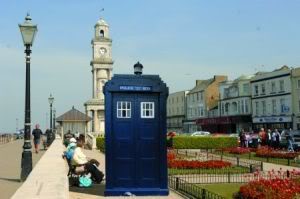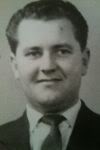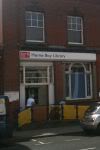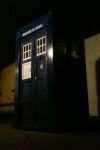 Herne Bay in Kent is the subject of a couple of "TARDIS" projects initiated by local prop-maker
Jason Onion
to honour
Anthony Coburn
- credited with inventing the Doctor's 'home' - who lived there until his death in 1977.
As widely reported in the press, one aim is to place a police box on the seafront; the other is to install one within the local library to inspire and encourage future writers. Both are currently being considered for planning permission.
Jason added:
I feel that there's a lot going for Herne Bay - there's a lot of rich heritage for this town. I'm donating a full size replica of the 1963 version of the tardis to Children in Need and also to Herne Bay library, so it's all going to be linked up together.

When fans think of Doctor Who, they are going to think of Herne Bay too.

The project was also covered in a local news film by
BBC South East
.
[Herne Bay Gazette, BBC News]
---
Finally, a success story in the world of preservation. Back in 2009 the media covered the plight of a police box in Somerton, Newport, which whilst a Grade II listed building was in danger of completely collapsing due to "concrete rot". However, a Cadw grant at the beginning of 2010 was made available to restore the box, which can now be seen once again standing in all its glory!
| | |
| --- | --- |
| September 2009 | May 2011 |