Monday, 28 February 2011 - Reported by Chuck Foster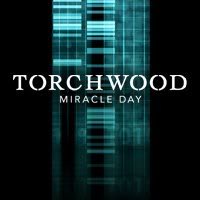 A shorter week for the Torchwood production, with
Presidents Day
being a public holiday in the States on Monday.
Cast name-checked during the week included
John Barrowman
,
Eve Myles
, and
Mekhi Phifer
, though of course many others were involved during filming! Also,
Christopher Thomas Howell
(
The Outsiders
,
Criminal Minds
,
Southland
,
The Amazing Spider Man
) mentioned in an interview with
SouthLAndTVFans
that he would shortly be joining the production.
The weekend before saw the
GallifreyOne convention
take place in Los Angeles, during which there was a panel involving writers
Jane Espenson
and
Doris Egan
who discussed their involvement with the new series; this included dealing with the nuances between UK/Welsh and US modes of speech and the cultural differences in the meaning of words like 'vest', a discussion on the differences that seems to exist between the US and UK approach to scripting a series - especially in terms of the freedom that UK writers have (though with more re-writes), and how the enthusiasm of Russell T Davies 'infects' their own approach to writing! Episodes-wise, it was clarified that the last three episodes are still being prepared, with episode eight in third draft, nine nearly finished, and ten about to be written by Russell. The two writers also admitted that they'd already bandied about ideas for future stories, though no futher series of Torchwood have been commissioned (yet!)
---
Times cited within reports are in Los Angeles local time, except where indicated
As usual no filming took place at the weekend, though this doesn't apply to writers, as
Jane Espenson
observed on Sunday:
14:12 Working hard today on #Torchwood episode 8. How much can I get done before #Oscars? 
14:27 Russell is incredibly positive! I've been lucky to work with a number of
      visionaries and he's up with best of 'em! 

Key to initials: AF - Allyson Floyd (stand-in); AS - Alana Stone (fashion designer); BBC - BBC Torchwood (production office); JE - Jane Espenson (writer); KO - Kai Owen (Rhys); MC - Michael Colbert (electrician); MP - Mekhi Phifer (Rex Matheson); ST - Shawna Trpcic (costume designer)
Kai Owen
is due back to L.A. for three months of filming from the
12th March
, and tweets intimated that he'll be joined by
Tom Price
too!
23 14:53(UK) Im back on Sunday, Then on the 12th March we all head out for three months!!
26 14:41(LA) Tom, Where are you? I'm sitting in the lounge at LAX,
             don't let me come here alone again.

Week Eight sees the production back into the heart of Los Angeles, with filming scheduled on
Tuesday
at the
US Tower Building
(also known as the Library Building) - a tall skyscraper at 633 West 5th Street - between 7:00am and 10:00pm; another unit is also active on the same day in a
parking garage
at 524 South Flower Street, between 6:00am and 2:00pm.
Week 8 of Torchwood aka 80s revival week!