Saturday, 19 February 2011 - Reported by Chuck Foster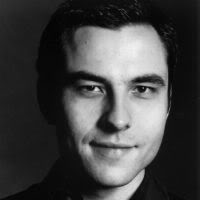 Back at the beginning of the month,
David Walliams
revealed
that he would be appearing in an episode of the next series of
Doctor Who
; more details have now been released regarding his role by the
BBC
and other media outlets:
It's been confirmed that David Walliams will appear in the new series. He'll feature in a spooky episode playing a character called Gibbis.

Walliams said, "I am a huge fan of Doctor Who and am so looking forward to working with Matt Smith and running up and down some corridors with him."

His episode has been written by Toby Whithouse, whose previous contributions include The Vampires of Venice and School Reunion.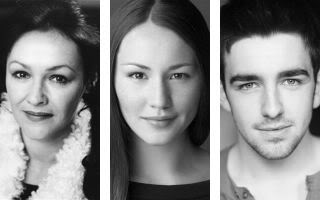 Further casting details for episodes have been revealed through agencies over the course of February.
Spotlight
lists a number of guest stars under the direction of
Peter Hoar
. Actress
Frances Barber
plays a character named Kovarian; recent roles include Elizabeth in the BBC Christmas Tale
Nativity
, and Janice in ITV's
The Fattest Man in Britain
.
Christina Chong
plays Lorna Bucket - she will feature as an Interpreter in the forthcoming film sequel,
Johnny English Reborn
. Meanwhile,
Joshua Hayes
takes on his first television role as a character named Lucas.
Actor
Geoffrey Burton
has been listed as "Nasa Man" - though no director has been listed, this credit would seem to tie in with the American-themed opening two-parter for the series written by
Steven Moffat
and directed by
Toby Haynes
. Burton is better known for stage roles, but has appeared in
Law and Order
and
Family Affairs
.
Michael Begley
has been listed as appearing as Mulligan in the just finished episode three written by
Steve Thompson
and directed by
Jeremy Webb
(coverage below); the actor has recently featured as Mark the hospital chaplain in
Being Human
, and as Orson in the revived
Minder
.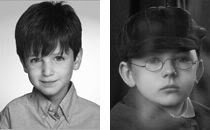 Mark Jermin Management
has also listed two child actors to appear in roles this series.
Edmond Moulton
appeared in the two-part story written by
Matthew Graham
and directed by
Julian Simpson
, playing a character named Adam.
Oscar Lloyd
's character has yet to be revealed; he appeared in the BBC's
Lark Rise to Candleford
as the original Sidney, and has since been prominent as Will Wylde in ITV's
Emmerdale
.
---
In Production
After the media-intensive, public-friendly filming for
Doctor Who
in
Charlestown
at the beginning of the month, February has since seen the production crew retreat from sight back into studio and other private locations to continue work on the
Steve Thompson
-penned episode three.
Though 'over the horizon',
Hugh Bonneville
continued to regale us with tweets on the 'high seas' during the course of his filming schedule:
07 19:07 Skulduggery on the high seas was knackering today.
         Talk about poop-decked. Well done crew.
08 12:00 *gallops up hill on charger, grabs fluttering flag, brandishes it aloft*
         BRING BACK #JustWilliam #BBC !
08 12:08 I get about *gallops off towards Tardis, horse gets wedged in Police Box door,
         hat falls off*
08 17:58 Am having a fab time running around the Tardis at the mo. 
         Congrats on the wonderful body of work. Hx 
08 22:47 me gunwales have been awash with them pirates. And none of them rinse.
08 22:53 My buckle has never felt so swashed. Having fabblass time thanks. 
         It's Dr Who - what's not to love?!
09 07:40 I'm here all weak, folks.
09 09:56 Today is a load of old bilge water. In a good way. 
12 13:54 Thanks to Steven Moffat & the brilliant #DrWho crew for a fantastic fortnight
         on the high seas. #BeardGone #ColdFace
12 14:51 Steven Moffat: What, you've shaved ALREADY??  What if we've forgotten a bit??
12 15:01 Hugh Bonneville: Too bad, land-lubber! Mwahahaha *sets sail for horizon*
12 15:03 Hugh Bonneville: Some pirates are extremely fast. I'm one of them.
         I came top in my class at Pirate Academy.
12 15:35 Steven Moffat: That's not the horizon, shipmate.
         That's the CONVENTION CIRCUIT.
12 15:38 Hugh Bonneville: yikes!

Work on the episode continued until Tuesday last week, as reported by Director of Photography
Dale McCready
:
13 22:46 last two days shooting on this show, it's been a nice short blast. 
15 20:18 Wrapped tonight on a fun show with a lovely crew.
         Start tomorrow planning and scheming for Merlin IV | 

---
Next Time ...
Production on the next block is now under way, with a base being set up in
Porthcawl
this weekend in readiness for filming.