Saturday, 12 February 2011 - Reported by Chuck Foster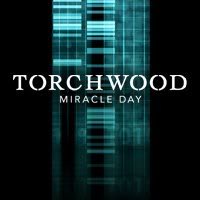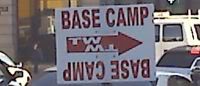 As work continued on the first block of
filming in the UK
, production resumed in
Los Angeles
, with prep-work on Monday 31st January taking place in readiness for director
Bill Gierhart
to oversee the second block from Tuesday 1st February.
The fortnight saw more of the cast assembled to play their parts, with scenes featuring
Bill Pullman
(Oswald Danes),
Dichen Lachman
,
Lauren Ambrose
(Jilly Kitzinger),
Arlene Tur
(Dr. Vera Juarez),
Alexa Havins
(Esther Drummond),
Daryl Crittenden
, and
Rachel Leah Cohen
(Laurie). Having finished their UK scenes,
Mekhi Phifer
returned to the States on Wednesday 2nd, with
John Barrowman
flying back on Thursday. By the following Thursday (10th), the BBC Production Office had
reported
:
"EVERYONE IS BACK IN LA! The UK shoot was outstanding. What honor to collaborate with the original TW Crew."
Filming during the two weeks saw much activity on set at the
Warner Bros Studios
, though the production did venture out to a number of locations, with a return to
Los Angeles City Hall
, filming at the
Title Insurance & Trust Company Building
, the
Golden Gopher
bar, and an 'alleyway'
Frank Court
for location work. The crew also 'checked into' a 'seedy' motel for other scenes!
The US version of the on-location base signs has now been spotted at filming - a completely different design to the 'traditional' UK "BM" style!
Times cited within the reports are in Los Angeles local time.
00:47 BBC Our apologies for the suspense. EVERYONE IS BACK IN LA!
          The UK shoot was outstanding.
          What honor to collaborate with the original TW Crew.
00:54 BBC Gave RTD a grand welcome back hug on set today, we missed him.
          Our call tomorrow is late at a night club, break out your dancing shoes!

Friday 11th February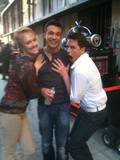 Mystery man with me and John Barrowman
Shawna Trpcic
(via
Twitpic
)
Friday saw a long day's filming in not one but two locations in
Los Angeles
! Scheduling showed that the crew were filming in the
Golden Gopher
- a bar that holds a licence hailing back to 1905! - on West 8th Street between midday and 3:00am; later, filming took place in/around an alleyway called
Frank Court
behind South Spring Street between 3:00pm and 6:00am.
John Barrowman
was back on set for today, flamboyant as ever, as
caught
by
Shawna Trpcic
during a break in filming.
11:45 AS  Trying to prepare for another Fr-aturday...
18:07 JE  On Torchwood, it's still three hours until lunch. 
          I'm staring at food truck anyway.
18:31 BG  Gratzia!
20:09 ST  Hey what Torchwood fans r watching our production meeting :)
20:49 JE  (we call a food truck in Texas "the roach coach")
          We call them that too, but this is actually the truck
          of the on-set caterer. Delicious hi-qual food! Yummy!

Filming today was...uneventful for the observer. As far as we could tell all the filming was taking place indoors so we didn't get to see anyone, but I had a bit of fun in seeing the buildings and imagining Jack atop them.
We did actually have some exciting fan moments. We were in viewing distance for part of a production meeting. We couldn't hear anything but it was cool seeing certain faces like RTD and Jane Espenson. We saw a lot of emphatic gesturing but nothing to be given away certainly. it looked like a fun group and Jane was kind enough to come mingle with us mere mortals; she was very sweet. Oh and we got a twitter wave from Shawna Trpcic who does the costumes and earlier tonight tweeted a pic of her and John on set, which I'm sure has made rounds by now.
All in all we had a lovely time, which was, as always, enhanced getting to talk to the lovely folks on set. We met a particularly kind security guard who chatted with us, Danny I think his name was. He did a fine job, hopefully we helped make his shift a little more enjoyable. As for spoilers to share, afraid I don't really have any and you know from past reports how I am about that.
(with thanks to Dana Shukartsi from Barrowman Day - read her full blog entry on-site)
(via
Twitpic
)
Meanwhile, back at the studios,
Russell T Davies
goes beyond the call of duty once more ...
11:41 BBC Russell went up to greet a fan who was fixing our
          air conditioning here at Warner Bros. AWESOME!

Key to initials: AS - Alana Stone (fashion designer); BBC - BBC Torchwood (production office); BG - Bill Gierhart (director); DC - Daryl Crittenden; DL - Dichen Lachman; JE - Jane Espenson (writer); RLC - Rachel Leah Cohen (Laurie); ST - Shawna Trpcic (costume designer)
The filming schedule for the next week or so is currently unknown, though - with
Kai Owen
and
Tom Price
having been cited as pulling out of next weekend's
Gallifrey One convention
due to the "UK filming schedule on the next series of Torchwood" - expectation is of more sightings of the cast and crew in action in South Wales soon!