Friday, 28 January 2011 - Reported by Chuck Foster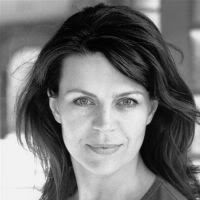 Casting directory
Spotlight
have listed
Annabel Cleare
as appearing in episode seven of the currently filming series of
Doctor Who
. Primarily in theatre, she has also appeared on television, mainly in documentary style programmes such as
JFK Revealed
for Channel 4 and
The Real Atlantis
for BBC2, and also a
Home Fries Chips commercial
!
The actress confirmed the role on
Twitter
, which also indicated that her young son
Henry
would also be appearing in the episode, though she described their roles as 'small'! Henry himself has appeared in a number of commercials and short films.
Another
tweet
from Tuesday this week revealed a further piece of casting news:
"My friend says her twins did their filming for Doctor Who today and were held by Matt. Bless. She said they'll feature strongly"
The Sun
reported this morning that actor
Hugh Bonneville
would be appearing in the series, appearing as a "Pirate Captain". The
Downton Abbey
actor subsequently confirmed this himself later when he tweeted:
09:02 No idea what the weather's like on earth this day in 2011
      because I am elsewhere, IN THE ACTUAL TARDIS ACTUALLY

Though he joked about with
Downton Abbey
co-star Dan Stevens, he also confirmed the usual policy that guest stars follow when working on Doctor Who!
12:05 *pokes head out of Tardis* What's going on here? 
      Dan you HAVE to do this one not that one. *shuts door*
13:09 *serious face* won't be posting pics from set or revealing 
      story so pls don't ask. Am guesting as pirate Cpt
14:38 Secrecy is so tight on this show that the crew wear 
      black balaclavas and only answer to the name Colin.

The BBC's
Doctor Who
site included a bit more on the casting, including comments from the actor himself:
When I was a boy THAT music and Jon Pertwee's Doctor had me peeking out from behind the sofa every Saturday night. All these years later I am thrilled to be appearing in the new series. Although the Pirate's fears and demons are different to those of the young lad who watched through his fingers, they are no less vivid and terrifying; this new adventure is not for the faint-hearted.
Update:
Hugh Bonneville's character has been named as 'Avery' on his
Gordon and French CV
, and this also reports the director for this episode (three) as
Jeremy Webb
(a regular director on
Merlin
).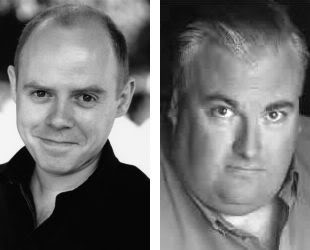 The Spotlight entry for
Dan Starkey
has been updated to reflect him playing a character named Strax in the Peter Hoar-directed episode (seven); as
reported previously
a Sontaran was spotted during filming a fortnight ago, so it seems likely that Starkey has once again donned the blue armour!
Meanwhile, a familiar face was spotted at the Millennium Stadium last week, with actor
Simon Fisher-Becker
- who previously appeared as Dorium in
The Pandorica Opens
- seen once again in blue, and believed to be reprising his role.
---
Meanwhile filming for the series has continued for episodes seven and three, with the cast and crew being spotted at the Millennium Stadium and Laguna Health and Spa in Cardiff centre on Wednesday 20th January, and during the course of this week at the Fillcare Ltd plant (formerly L'Oreal) at Talbot Green, Mid Glamorgan.
Filming has continued on episode seven of the series; though the production team have kept a low profile in recent weeks, a couple of photos have surfaced from filming at
Uskmouth Power Station
(previously seen representing Battersea Power Station in
Age of Steel
) on the 13th January, showing some of the signs seen on location. One design of note is the 'octagonal' one that was previously seen in
The Time of Angels/Flesh and Stone
last year, symbol of the Clerics that held River Song prisoner.
Another location related to River also popped up on the 20th January, when production re-surfaced in Cardiff with the base located at the
Millennium Stadium
; having been used for her prison during
The Pandorica Opens
, and knowing that Alex Kingston features in the currently filming episode, it seemed possible that the site was being utilised as the Stormcage Containment Facility once again.
The day also saw filming take place at the nearby
Laguna Health and Spa
on Greyfriars Road:
At Laguna last night, the blue chap was there, along with some soldiers, but they were dressed all in black (including hat), so not UNIT.

Filming at the former L'Oreal plant this week was low-key, until Wednesday saw a note to staff informing them
"to expect up to 70 cast and crew tomorrow for DW filming."
Subsequent tweets on Thursday indicated that old enemy the Cybermen were on the move!
15:47 Hayley: A cyberman with dreadlocks! Ahhhh... :D Papa... Thank'you! :D
18:33 Anthony: Great day today. They've been filming for Dr Who at work
      so lots of cybermen around and also got to meet Karen Gillan who plays
      the Dr's assistant Amy Pond. What a lovely person, signed autographs and
      chatted. Didn't get to meet Arthur Darvill who plays her on screen partner
      Rory Williams as he was busy with the cybermen.
18:38 Hayley: My dad came home and said 'God. A group of cybermen are 
      so intimidating!' ;) haha!!

Filming continued today:
Cybermen in Pontyclun! Went for a nose and got there just as they were packing up. The only Cybery thing I saw was the suits being packed away. Sadly (?) they looked like the regular Cybus ones. But, Toby Haynes did say on the Confidential for The Pandorica Opens that they were originally going to have new Cybermen in the episode, but only new heads. Makes sense, really. There's only so much you can do the redesign a suit, and with a new head, spray of silver, and covering up of the Cybus logo, they'd look new.

Also saw Paul Kasey. No sign of main cast. And lots of the greenscreen. No photos unfort.

Next week, it has been reported that the cast and crew travel out of Wales to Cornwall, descending on the coastal town of
St. Austell
and filming in the
Charlestown
area of the town.
The Cornwall Guide describes it as:
Charlestown is an amazingly pristine, unspoilt example of a late Georgian working port. It was constructed between 1791 and 1801 by Charles Rashleigh, a member of the local landowning family, in reponse to the growth of the growth of the local mining industry. Originally built to export copper and import coal, it was soon being used for the export of China Clay

Bearing in mind the character played by Hugh Bonneville has been called both the Pirate Captain and Avery, a Georgian port might indicate a historical setting for episode three involving real-life pirate
Henry Every
(aka John Avery)!