Wednesday, 24 November 2021 - Reported by Chuck Foster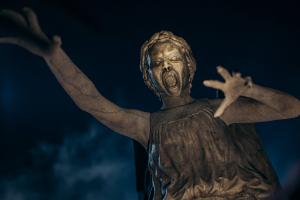 Flux: Chapter Four: Village of the Angels achieved an Audience Appreciation Index score of 79.
The Appreciation Index or AI is a measure of how much the audience enjoyed the programme. The score, out of a hundred, is compiled by a specially selected panel of around 5,000 people who go online and rate and comment on programmes.
The figure is a marked improvement on the previous week, and is the highest acheived so far this series.