Sunday, 12 April 2020 - Reported by Chuck Foster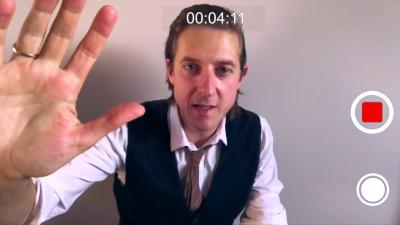 Last night's shared viewing of
The Doctor's Wife
on
Twitter
was introduced by a new specially written scene featuring
Arthur Darvill
reprising his role as Rory Williams, updating his diary with events about to occur ...
The minisode was written by
Neil Gaiman
with special music composed by
Blair Mowat
, who has also made the short score available to listen to via
Soundcloud
.
Recent #DoctorWhoLockdown extras have included
a special introduction
to
The Day of the Doctor
by Strax, a sequel to
Rose
,
Revenge of the Nestene
, a short story to accompany
Rose
,
The Raggedy Doctor by Amelia Pond
.
---
All involved in the making of these videos contributed their time and talent for free. If you enjoyed them, please consider making a donation to The Film and TV Charity's COVID-19 Emergency Relief Fund, to support the creative community which has been affected by the Coronavirus pandemic by
donating here
.