Saturday, 22 February 2020 - Reported by Marcus
The BBC has released new pictures from the upcoming episode of Doctor Who -
Ascension of the Cybermen
.
Written by Chris Chibnall
Directed by Jamie Magnus Stone
Starring Jodie Whittaker, Bradley Walsh, Tosin Cole and Mandip Gill.

Guest starring Julie Graham, Patrick O'Kane and Steve Toussaint.

In the far future, the Doctor and her friends face a brutal battle across the farthest reaches of space to protect the last of the human race against the deadly Cybermen.

The episode can be seen on
BBC One
at 7.10pm Sunday. North American viewers can see it at 8pm ET, while in Australia the episode debut's is on Thursday at 8.00pm. In New Zealand, it can be seen at 9am, Monday morning, just a couple of hours after the UK showing.
Full broadcast details can be found here
, and ongoing adventures of the Doctor can be found via
This Week in Doctor Who
.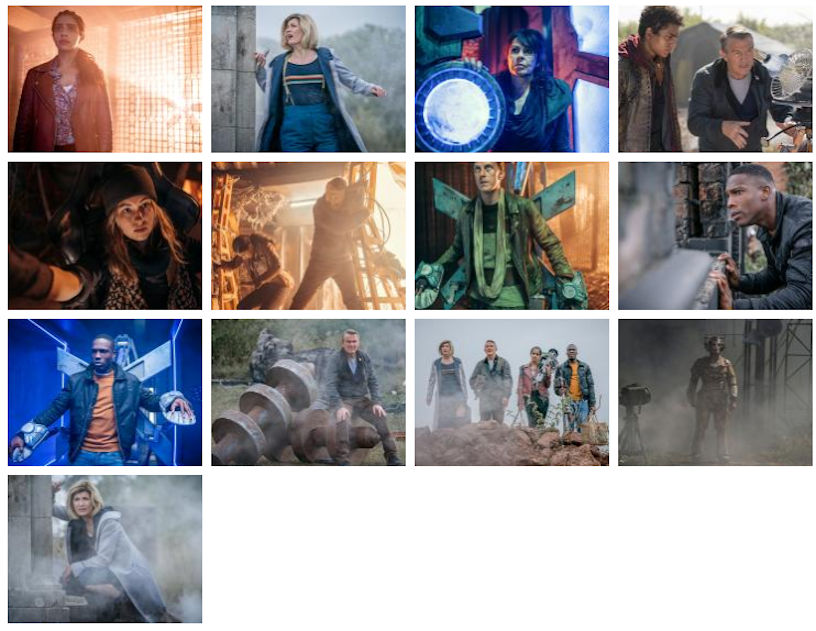 COMING SOON | Doctor Who: Series 12