Sunday, 12 January 2020 - Reported by Marcus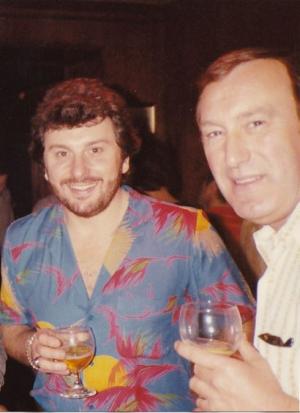 The Film Editor
John Griffiths
has died at the age of 89.
John Griffiths was a member of the team responsible for the first-ever piece of Doctor Who screened, the original opening title sequence.
In 1963 Griffiths was working for the BBC at Ealing film studios when he was introduced to
Verity Lambert
and
Waris Hussein
, Doctor Who's first producer and director. They gave him the raw material of a recent studio session where they had filmed the output of an electronic camera looking at its own viewfinder and asked him to edit the material to provide a new title sequence for their new TV Series Dr. Who.
The sequence Griffiths produced, when combined with the music composed by
Ron Grainer
and realized by
Delia Derbyshire
, became one of the most iconic title sequences in television history, heralding the beginning of each episode for the next three years.
As film editor, John Griffiths also worked on the 1964 story
The Dalek Invasion of Earth
, editing the famous footage of the Daleks patrolling a deserted London. As production editor, he worked on the Third Doctor story The Mind of Evil, appearing in front of the camera as an extra in the story.
After retiring from the BBC John Griffiths retired to Worthing. He died on Thursday 9th January.
The Original 1963 Titles | Doctor Who