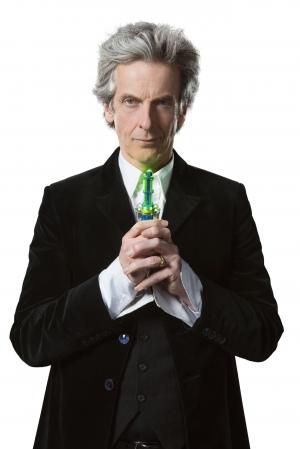 It's time for our traditional "predict the ratings" competition, where we invite readers to guess how well the latest premiere of
Doctor Who
will fare with UK television viewers.
This year's prize will be a set of three new 12th Doctor Novels which tie into the new series,
Diamond Dogs
,
Plague City
and
The Shining Man
released this month by BBC Books. In order to be in with a chance to win the set, simply send us an email to
comp-ratings@doctorwhonews.net
with the subject line
"Rate that Pilot"
and the following details:
Your name and preferred email address
Your country of entry (full details will be requested only if you are the winner)
Your guess at the final viewing figure of The Pilot to the nearest 10,000 (eg.9.99m)
Your guess at its initial overnight figure - this will only be used in the event of a tie-break
Terms and Conditions:
The competition closes at 06:30 GMT, 16th April 2017
Only one entry will be accepted per person.
The competition is open worldwide.
Figures that aren't complete will be rounded down (i.e. 9.9m will be considered as 9.90m)
BARB final figures are expected a couple of weeks later; we will contact the winner once they have been published.