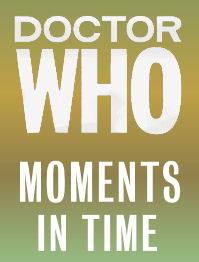 It was fifty years ago today, on
Saturday 17th December 1966
, that the Second Doctor met a young highland piper,
James Robert McCrimmon
, someone who would stay with him through the rest of his incarnation, becoming the longest serving companion in the history of the series.
Frazer Hines
has, so far, appeared in 116 episodes of
Doctor Who
. Only four actors, the first four Doctors, have appeared in more episodes. However, when Frazer Hines joined the company in November 1966, he had been contracted for one story only and was only expecting to feature in four episodes.
He would play the young piper Jamie in
The Highlanders
, set in the aftermath of the Battle of Culloden. During the production, the producers spotted something in the young actor and the chemistry he had with rest of the TARDIS crew, so after three weeks he was offered the chance to join the series as a regular character.
Scripts were hastily rewritten and a guide to the character of Jamie produced for potential writers.
He is a piper, and the character must be that of a simple but engaging Scot. Although his smile disarms opposition, he is on occasion a man of action who will defend his friends or principles fearlessly. He is cheerful, open, manly, flexible - more flexible in fact than Ben and Polly.
When either Ben or Polly are pulling his leg he reacts with a grin.... He always wears the kilt, his hair is longer and his shirt has a swashbuckling appearance.... He must assume the part of the young hero in each story. He must constantly be amazed and perplexed that he is wandering through space and time and is coming up against things, even commonplace things, which he could never have dreamt of in his day. The large things, planes computers etc, rock him back on his heels, he finds it hard to comprehend the all
He brings many of the attributes of the Highlander of this period with him, being courageous, impetuous, superstitious and romantic. His impetuosity often provokes difficult situations for the time travelers, but his direct approach will sometimes help solve problems as well as create them.