Saturday, 16 July 2016 - Reported by Marcus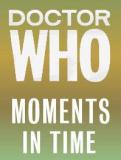 It was on
Saturday 16th July 1966
, fifty years ago today, that the third season of Doctor Who came to an end.
At the end of episode number 126 the series would take its now traditional summer break, ready to return refreshed in the autumn.
Production on that new series was continuing and during the week
William Hartnell
had been in London working on the first story of the next series, episode two of
The Smugglers
. After four days of rehearsal, the episode had been recorded at Riverside studios, finishing late on Friday evening. It was the usual pattern for the series, a pattern Hartnell had been following it for three years. However, this week was different. When Hartnell returned home, to Old Mill Cottage near the quaint village of Mayfield, in the heart of the Sussex weald, he had some momentous news for his wife
Heather
. He had agreed to give up the role of the Doctor.
Hartnell told his wife he would only record six more episodes. His final story would be broadcast in October and then he would leave the series. His time as The Doctor was nearly over.
Replacing the lead actor is a difficult decision for any producer to take, especially one where the entire story revolves around a central character. But it had become clear that Hartnell couldn't continue in the role. The actor was suffering from Arteriosclerosis, a thickening, hardening and loss of elasticity of the walls of arteries, which affected his memory as well as his physical health.
The disease meant Hartnell was becoming increasingly difficult to work with. Recently he had lost his main support when
Peter Purves
had left the series and had not formed a close relationship with the new companions played by
Anneke Wills
and
Michael Craze
. His poor health, along with declining ratings, down to around 5 million from an average of 8 million the previous summer, convinced producer
Innes Lloyd
a change was needed. He gained approval from his bosses, including
Sydney Newman
, to seek out a new Doctor and to replace William Hartnell.
In spite of his health, Hartnell was devastated to be leaving the series. In 1983
Heather Hartnell
gave an interview to
Doctor Who Magazine
.
When the time came for Bill to leave the show, purely because of his ill health, it broke his heart. Having told the press that it was going to run for five years, he was determined to play it for five years. But he couldn't remember his lines, plus his legs were beginning to give way at times. Between the end of 1966 and when he made 'The Three Doctors' in 1972, he got progressively weaker mentally and physically. That's the awful thing about arteriosclerosis, as the arteries close up the flow of blood is not only weakened to the limbs but to the brain as well.
Hartnell's professional life before Doctor Who had consisted mainly of playing villains, in numerous British films. He had been a solid character actor, firmly on the B list. All that changed in 1963. Playing the Doctor had brought him into the homes of millions of families each Saturday night. It had made him a celebrity, a role model, adored by children across the nation.
Heather Hartnell told DWM.
I'll always remember he opened a big annual fete at Pembury Hospital in about '64, '65, and a great friend of his had a lovely pre-1914 war car, a real veteran. Anyway, this friend drove the car into Tunbridge Wells where he met Bill, who had changed into his Doctor's costume complete with wig, stick and cape that the BBC had lent him. Bob pulled up in this open tourer and Bill got in front and I in the back, and off we set for the hospital. By the time we had gone three odd miles to the fete, there was a stream of kids and cars and bicycles behind us. It was fantastic.
Hartnell's career was virtually over after he left the series. He had a short run in pantomime the following Christmas, touring the country in
Puss in Boots
. He would return to Doctor Who in 1973, appearing in The Three Doctors. By then his health had declined so much his appearance was restricted to a few filmed inserts.
William Henry Hartnell died in April 1975, but his greatest legacy lives on.