Tuesday, 9 February 2016 - Reported by Marcus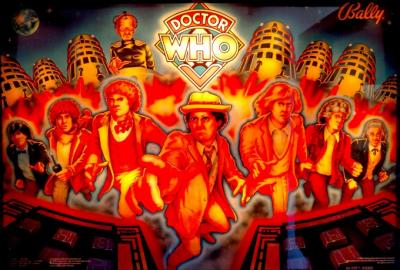 The kickstarter project to help recreate the 1990's
Doctor Who Pinball Table
in digital form, has reached its target.
With three days to go the project has raised over
$56,000
, enough to purchase the the licences to allow Farsight studios to recreate the famous 1992 Doctor Who Pinball Table for Consoles and Mobile devices.
In addition the makers have announced that, as well as recreating the classic Doctor Who table, they intend to develop an modern version of the table, featuring the latest doctors and new material from the show.
New tiers have been added to the Kickstarter campaign that include early access to this new version of the table.
The campaign closes on Saturday.
For full details see the project's
Kickstarter
page.