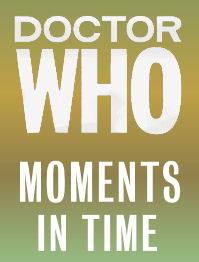 Author and activist
Alan Wakeman
has died at the age of 79.
In 1963 Alan Wakeman was commissioned to write a story for the first series of the new science fiction programme Doctor Who.
His script,
The Living Planet
, saw the Doctor and his companions land on a planet that was a living creature. Wakeman produced a full story synopsis and a script for
Airfish
, the first of four episodes.
Although Wakeman received positive feedback on his script, the production team thought some of the ideas in the script were
"far too adult"
for a serial being broadcast on Saturday tea time. Wakeman was paid a half fee for £75 for the work he had done, and the idea was abandoned.
In 2005 Wakeman wrote to
Russell T Davies
, offering the script for development for the revived series of Doctor Who, but the offer was not taken up.
His ideas finally saw publication in January 2012, when the magazine
Nothing at the End of the Lane
published the synopsis and scripts. As one of the earliest scripts written for Doctor Who, it provided a rare glimpse into the genesis of the series and the path it could have taken.
Alan Wakeman was a gifted linguist. He wrote a course, called English Fast, teaching English as a foreign language. In 1995 wrote an English translation of
The Little Prince
children's story.
He was a key activist in the early movement for gay rights. His homosexuality was not accepted by his father and he attempted suicide at 21. In the 1970's he became a leading activist in the
Gay Liberation Front
, leading marches and taking the cause of gay rights across the country. He became a Vegan and in 1986 wrote
The Vegan Cookbook
one of the earliest books of its kind in the UK
Wakeman lived most of his life around Soho in London. Wearing bright green trousers and yellow sweaters, with hair half way down his back, he was a regular attraction spotted by many visitors to the capital.
Shortly before his death, Wakemnan produced an autobiography,
Fragments of Joy and Sorrow
, which was published in June this year.
Website