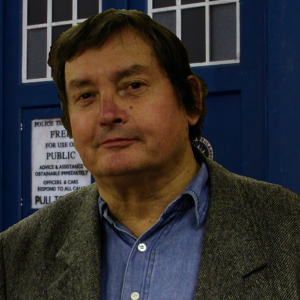 The
International Association of Media Tie-In Writers
is to honour Doctor Who's former script editor
Terrance Dicks
with the
2015 Faust Award
The association is made up of writers of original tie-in novels, comic books and short stories based on existing characters from movie, TV series, books, games, and cartoons, and of novelisations based on screenplays for movies and TV shows.
The award is for a lifetime achievement in the genre and to mark the extensive contribution to the industry Dicks has made during his long career. He was Script Editor on Doctor Who for five years, as well as the writer of many episodes on the series. In the 1970's and 1980's he was one of the main contributors to the Target range of Doctor Who novelisations.
The citation reads
A driving force behind Target Books' Doctor Who novels, he wrote over sixty titles, edited and recruited other authors as well. He wrote for the soap opera Crossroads, and co-created and wrote for the series Moonbase 3. He also worked as a producer on Sunday Classics. He authored several children's series, including about a cat call Magnificent Max and, his longest running, another about a golden retriever The Adventures of Goliath.
The award will be presented at a ceremony later today at Comic-Con in San Diego, where it will be accepted, on behalf of Terrance Dicks, by Doctor Who writer
Paul Cornell
.