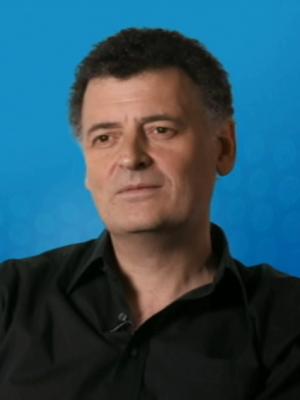 Doctor Who showrunner
Steven Moffat
is one of a number of Hollywood stars and TV professionals to write to the British Prime Minister in defence of the BBC.
The Corporation is currently the subject of a review of its scope and purpose in the period leading up to its charter renewal in 2016. The new Conservative government has many Members of Parliament who think the BBC does too much and should reduce in size, concentrating on public service output and ceasing to supply popular entertainment and drama. It's a view held by many of the BBC's commercial rivals.
The BBC is funded by a licence fee of £145 per year, levied on all households owing Televisions, in the United Kingdom. Last week the Corporation was told to take on the cost of supplying free TV Licences to those over 75, a move which will cost it over £500 million.
The government has appointed eight people to work on the renewal of the BBC's royal charter, many of whom have previously called for the licence fee to be cut and to consider charging for website output.
The Director General,
Lord Hall
on Tuesday defended the BBC saying the government must not meddle with the BBC's creative output and that it is one of this country's most precious assets.
The letter, which is also signed by many stars of stage and screen including
David Attenborough
,
Brian Cox
,
Richard Curtis
,
Judi Dench
,
JK Rowling
and
Daniel Craig
is a statement of support for the Corporation and for its long term future.
We have seen that the Government has pledged to modernise the licence fee, return funding that had been diverted to pay for broadband roll-out, and increase the licence fee in line with inflation in return for the BBC taking on the costs of Licence Fees for the over 75's.

The Government and the BBC are now entering the Charter Review. We are writing to place on record at the very start of the process our concern that nothing should be done to diminish the BBC or turn it into a narrowly focused market-failure broadcaster.

In our view, a diminished BBC would simply mean a diminished Britain. The BBC is a very precious institution. Like all organisations, it has its faults but it is overwhelmingly a creative force for good.

Britain's creative economy is growing and enjoying unprecedented success. The BBC is at the heart of this as the global showcase for our creative industries. The BBC is trusted and loved at home by British audiences and is the envy of the world abroad.

During the course of the Charter, we will continue to make the case for a strong BBC at the centre of British life and will be vocal in making the case for the BBC as it approaches its centenary.