Wednesday, 17 June 2015 - Reported by Harry Ward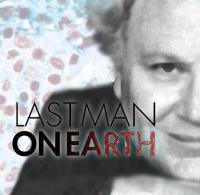 A new sci-fi thriller starring
Colin Baker
is seeking to fund money on
Indiegogo
to help fund the production.
Last Man on Earth
is a 20 minute short film which starts filming in Manchester in late July. Just over £200 has been raised within the first day of the campaign launch, with 29 days left to reach their goal of £10,000.
A short synopsis has been posted by the film's producers:
Last Man on Earth is a short pre-apocalypse sci-fi thriller about a virologist who is recruited to a bio research conglomerate to help work on a cure for cancer. It's a film about decisions and their consequences. A story about the future told in the present day.
Baker, who will be playing a "renowned virologist who fronts a bio research conglomerate" said:
Jack Levy and Darren Langlands have written a brilliant script… I'm looking forward to filming it. I hope you enjoy watching it.
Director of the short film Darren Langlands commented:
We're hugely excited to have someone of Colin's Sci Fi calibre on board - we can't wait to get started!
The team behind the film are based in Manchester. Langlands added:
Manchester is such an exciting and vibrant place to be for indie filmmaking at the moment. Collectively, our team has had their films shown at film festivals all over the world. We're keen to showcase the film as a proof of concept - and the crowd funding is essential to helping us tell the story in the most impactful way possible.
As an incentive for contributors who donate their money, a variety of perks are available including autographed scripts, copies of the final film, a private message from Colin Baker and the chance to share the screen with The Doctor himself.