Thursday, 2 October 2014 - Reported by Marcus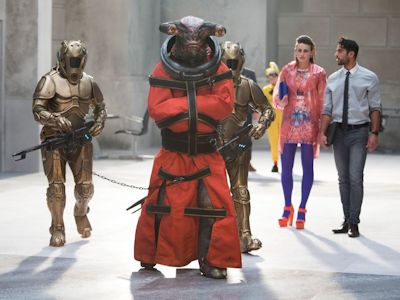 Time Heist
has now been confirmed as being the
14th
most watched programme on British Television for the week ending 21st September 2014.
The episode, which just slipped below the 7 million mark, with
6.99 million
viewers, was the fifth most watched programme on BBC Television, where
The Great British Bake Off
took top place with 10.28 million watching.
The return of
Downton Abbey
on ITV, topped the chart with 10.71 million watching, while
The X Factor
had 9.94 million viewers. The drama based on the life of Cilla Black,
Cilla
took fifth place with 8.6 million viewers.
Figures include those watching within 1 week of transmission in HD, SD and via the +1 service. They don't include iPlayer.