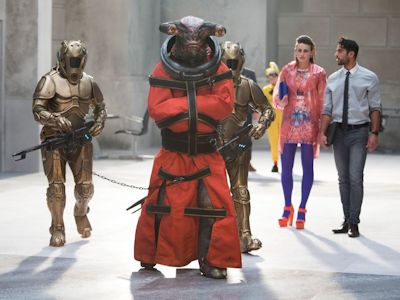 4.93 million
watched Doctor Who -
Time Heist
, according to unofficial overnight figures, a share of
23.8 %
of the total TV audience.
Doctor Who was second for the day with ITV's
The X Factor
taking the lead with 8.4 million viewers. Doctor Who's direct opposition,
The Chase: Celebrity Special
, was third with 4.2 million watching. The Doctor Who lead in
Pointless Celebrities
had 3.9 million viewers, giving the programme a higher inheritance than last week.
Overall Doctor Who is currently 20th for the week.
Final figures will be released next Sunday.