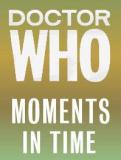 It was fifty years ago today, on
Saturday 12 September 1964
, that first season of
Doctor Who
came to a close with the final episode of
The Reign of Terror
-
Prisoners of Conciergerie
.
Apart from one week's absence due to extended coverage of the Wimbledon tennis championships, the series has run continuously since it launched on that dark day in November when the world was still reeling from the death of President John F Kennedy. Forty-two episodes have been screened across 8 stories, which took our heroes from the temples of the Aztec empire to the twin star system of the Sense Sphere, from the dawn of human history to the petrified remains of Skaro, and from the Himalayas of Cathay to the jungles of Marinus. On their journey they met historical characters such as Marco Polo, Kublai Khan and Robespierre, as well as beings from beyond the stars.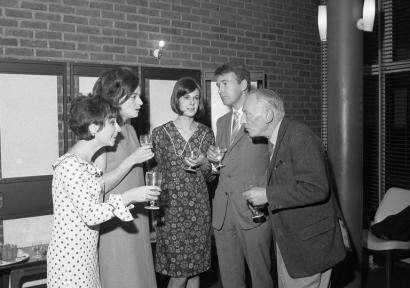 The series has become a ratings success. From a quiet beginning with just
4.4 million
viewers watching the debut show, the arrival of the Daleks has brought a surge in interest in the series, reaching a peak of
10.4 million
watching in the winter months. As spring turned into summer ratings have declined, but are still very acceptable, with
6.4 million
watching the final episode of the season.
The series is also gaining attention abroad, with sales in progress for Canada, Australia and New Zealand.
Although the series went off air on 12th September, production has continued with two more stories being recorded up until the end of the current cast's contracts on 24 October 1964. The break in transmission has been agreed by Chief of Programmes
Donald Baverstock
, to enable the production team to pause and take stock and for the BBC to decide if it actually wants
Doctor Who
to continue...
...For the prospects for the series beyond 1964 are far from assured. The BBC is still unconvinced the series has a long term future. It has many enemies in the upper echelons of the Corporation, men and women who see science fiction as childish rubbish and who feel licence payers would be better served by a good Dickens. Then there is the problem that the initial cast contracts had been for one year. Any new contracts would need to be negotiated with the actors agents, with a substantial pay increase likely be demanded given the success of the show. Head of Drama
Sydney Newman
argues that any new contracts should be open ended, but this will require a vote of faith from Baverstock, a commitment that the show would continue for the foreseeable future, a commitment he is unable to give.
As 1964 progresses, the lack of clarity on the programmes future restricts the options of the production team.
Doctor Who
may not continue past those first 52 episodes - if it is to continue there is a desire to shake up the cast. In the summer, Head of Series
Donald Wilson
outlines the problems in a memo in which he said a decision must be taken by 7th July.
If we are to lose any members of the cast - and our present thinking is that we may well drop the Jackie Hill character altogether and replace Carole Ann Ford with another younger girl - this must be decided in time so that we can write into The Return of the Daleks serial, the scenes which will make these changes work from then on.

By the end of July no decision has yet been taken. The start of the second series has been put back to 31 October, allowing a 6 week break in transmission. Barbara has now been saved, but Susan will still be leaving the series at the end of the year (Carole Ann Ford had been increasingly disillusioned with the way Susan had developed, with the character becoming far less alien than original envisaged, and was keen to move on).
If the series is to continue, the issue with the artists' contracts needs to be addressed. Producer
Verity Lambert
urgently needs to know if the programme has a future. On Thursday 6th August she has sends a memo to the Serials Department organiser.
If we could get an OK for a further thirteen weeks from 2 January, I would at least be able to take out an option for thirteen weeks with an option for a further thirteen. I have a feeling that, if we wait much longer, we will find ourselves in a position of losing our artists, which can only lead to a certain amount of chaos at the end of our next serial.

In response,
Doctor Who
is granted an extension of just four weeks, taking it to the end of January. Lambert prepares a discussion document on Tuesday 11 August setting out the stark options now facing
Doctor Who
, given its future was so uncertain.
If a four week extension is the best Baverstock can offer us. I feel that we should terminate Doctor Who at the end of this present series.

We had intended to write the character of Susan out..... If we are only continuing for four weeks there does not seem any point in writing Susan out.

If the series is to continue, we have to develop a character in this serial which we intend to take Susan's place... We cannot approach any artist on the basis of a six week engagement if, in fact, we are intending a six month engagement.

I think this is an absolutely insoluble problem unless we get a decision one way or another.

Baverstock's assistant
John Muir
sent him a memo summarising the options available.
You could stop transmission after Serial K (Dalek Invasion of Earth). This would require rewriting Serial K to make it suitable as a 'farewell' one.
You could stop at end January. This would involve the problems above
You could continue to end March
My own feeling is that an equivalent audience puller will be difficult to find, and that Doctor Who should go on until end March. The search for a replacement should begin now so you are able to make a choice by say November/December on what to put on after March 1965
On Thursday 14 August Baverstock meets with Lambert and finally agrees to renew
Doctor Who
for a further thirteen weeks, with a possibility of an additional thirteen after that. He is clear, however, that artist costs must not increase.
Now that Lambert has permission to continue she can begin negotiations with the principle agents.
William Hartnell
as the main character was the most important to secure. He dismisses the offer of a three month extension at the same money. He wants a rise of 25 guineas an episode taking his weekly pay to 250 guineas (£262) and he wants a contract of six months' duration.
William Russell
will accept the three month contact, but wants the same pay as Hartnell (he was currently on 150 guineas per week).
Jacqueline Hill
will also accept a three month contract but wants 200 guineas per episode, a rise of 95 guineas. Faced with such demands Lambert contacts Baverstock for advice.
As a first step you should talk to the principles and mention that if they were to hold to their demands for such very large increases, you might have difficulty recommending a continuation of the series with the same cast. Of the three Hartnell and Russell would be more valuable to you. If the two men were to show willingness to sign again for their present fees.... I would be willing to consider a commitment for six months.

In the end that commitment is given, Hartnell receives his 250 guineas an episode and Russell and Hill are both offered a rise of between 10 and 25 guineas an episode.
Doctor Who
is now confirmed until the summer of 1965. New adventures await the crew, with a new companion joining the team later in the year. A new studio home has been won, freeing the team from the confines of the outdated Lime Grove complex and giving them a semi-permanent home at the BBC's Riverside studios in Hammersmith.
One year is complete, but the adventure continues...