Tuesday, 3 June 2014 - Reported by Marcus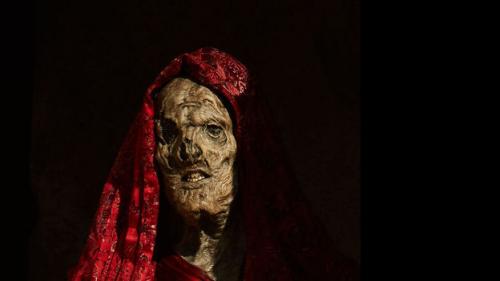 An early audio recording of a TV drama, starring future
Doctor Who
companion
Jacqueline Hill
, has been unearthed by the film's director.
The play
Requiem for a Heavyweight
, is notable for also featuring the first lead performance by the future James Bond,
Sean Connery
as well as an early performance by
Michael Caine
.
The play was broadcast on 31 March 1957, performed live on BBC Television as part of the Sunday-Night Theatre series. It was written for US television in 1956 by The Twilight Zone creator
Rod Serling
where it starred
Jack Palance
in the lead role.
Jacqueline Hill played Grace Carney in the UK version, which was directed by
Alvin Rakoff
, who would marry Hill the following year. Rakoff said it was his future wife who convinced him to cast Connery in the Palance role, when it was clear the actor wouldn't travel to the UK for the British version of the play.
He told BBC News:
I got a call from Palance's agent who said: Jack ain't gonna show. Something better had come up and he didn't want to come to England. Jacqueline said, Have you seen Sean?... the ladies will like him, which was quite a remarkable statement but it was true, women adored him and so I called him and narrowed it to two fellows and Sean got it.
The play was thought to have been lost until Rakoff remembered a recording he had asked the sound booth to make during transmission:
I had suddenly thought: 'Maybe this is an important piece,' and I spoke to the man in the sound booth and asked him to do a reel-to-reel so he had an audio recording, and he did.
After a search Rakoff recently found the recording in the attic of his London home.
Jacqueline Hill and Alvin Rakoff were married for 36 years, until her death in 1993. Rakoff, now in his 80's, is still working and has just written the conspiracy thriller
The Seven Einsteins
.