Wednesday, 26 February 2014 - Reported by Josiah Rowe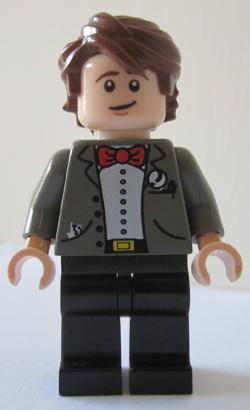 Many fans of
Doctor Who
and the
Lego
building toy sets have long wished for Doctor Who Lego toys. Now, a post on
Lego's Cuusoo crowdsourcing design site
suggests that
Doctor Who
Lego sets may be coming soon.
Lego Cuusoo
is a crowdsourcing platform where people can submit and vote on designs for Lego toy sets. If a project receives 10,000 votes of support, it is considered by a Lego review board, which decides whether the project is suitable to be produced commercially. Previous sets which have made it through this process include sets based on the Mars Curiosity rover,
Back to the Future
, and
Ghostbusters
(available this summer).
In the past, Lego Cuusoo proposals based on
Doctor Who
have been rejected due to conflict with Character Building's license to produce
Doctor Who
toys. Character has produced Lego-compatible
Doctor Who
building toys
since
2011
. It is not known whether Character's license has changed or expired, but today Lego posted the following on the Lego Cuusoo website:
Sometimes we have to turn down project submissions that refer to specific brands or licensed properties. We do this to avoid getting your hopes up for something we know we aren't able to make. In these cases, we already know the LEGO Group can't secure licensing rights to produce construction toys based on a particular brand or property, due to a conflicting interest with a third party.
If such a conflict goes away, we'll then be able to accept projects based on a particular brand or license.
...
Resolved Past Licensing Conflicts
We now welcome projects based on the following licenses that used to have conflicts:
Doctor Who - February 2014
Last updated February 25, 2014
This does not mean that Lego is definitely going to license and produce
Doctor Who
toys, but it does mean that they no longer consider it impossible.
Image: a fan-created Eleventh Doctor minifigure. Source: Brickimedia. License: CC BY-SA 3.0
(with thanks to Andrew Barnick)