As
Doctor Who
begins to 'take over' television in the final fortnight before the 50th Anniversary weekend, viewers can have fun watching out for 'cameo' appearances in other BBC One programmes, for example the TARDIS parked innocuously on the desk during
The Graham Norton Show
on last night.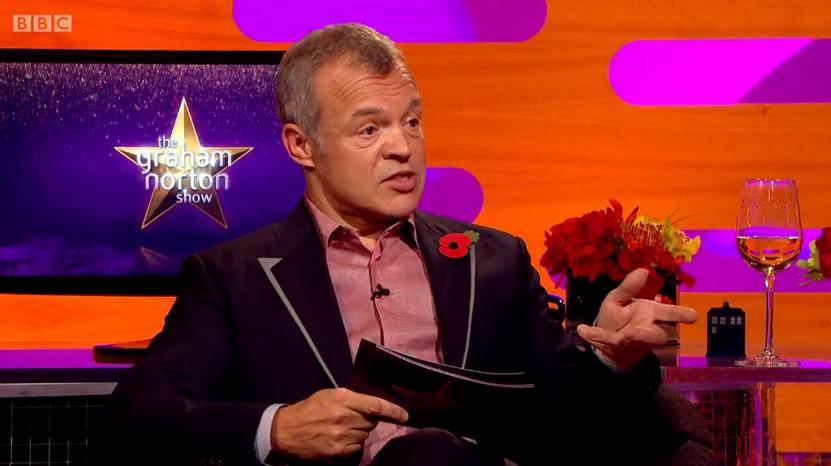 See how many you can spot!
(note: Chris Johnson's desk on the CBBC programme links does not count!)
---
Graham Norton will serve up a more substantial slice of
Doctor Who
on the
22nd November
when he hosts two Doctors on his sofa: both
Matt Smith
and
David Tennant
will be guests on the show to promote
The Day of The Doctor
broadcast the following day. Other guests on the show will be Emma Thompson, Robbie Williams and Jimmy Carr.
The programme will also be shown on BBC America on the 23rd November from 10:00pm.