Tuesday, 22 October 2013 - Reported by Anthony Weight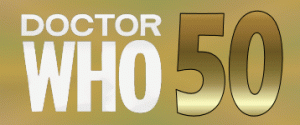 The twenty-sixth episode in our series telling the story of the creation of Doctor Who and the people who made it happen, fifty years to the day after the major events.
Doctor Who had finally entered regular production, with the new version of the opening episode having been completed, and a new episode being rehearsed. But the Controller of Programmes for BBC1, Donald Baverstock, worried by the financial demands of the series and particularly of the TARDIS interior set, had ordered that production be halted after the opening four-part serial. With Baverstock now on leave, Doctor Who's creators and production team rallied to reverse his decision and prevent the programme from being killed-off before transmission had even begun.
Before Baverstock had departed on three weeks' leave, in his memo to
Donald Wilson
asking that
Doctor Who
be stopped after four episodes, he added that he had asked
Joanna Spicer
and
John Mair
, from the planning staff, to look into the costs of the series and whether there might be any possibility of continuing. Mair subsequently sent Spicer a memo outlining the story of
Doctor Who
's production so far, and the costs that had been incurred and might be further incurred in the future. On
Tuesday 22 October 1963
, exactly fifty years ago today, Spicer held a meeting with some of the key figures involved in
Doctor Who
and from various BBC production departments, to discuss whether the series could be saved.
Among those present at the meeting along with Spicer were Mair, Wilson (the Head of Serials in the drama department, and thus directly responsible for
Doctor Who
), the show's producer
Verity Lambert
,
James Bould
(the Design Manager for BBC Television) and
Jack Kine
(the co-founder of the BBC Visual Effects Department). Between them, they were able to thrash out a plan whereby
Doctor Who
could be allowed to continue - at least for a time. Spicer indicated that Baverstock would be prepared to accept an initial 13-episode run of
Doctor Who
- returning to a decision he had previously made a week earlier, before his sudden cold feet about the show before going on leave. However, this would only happen if the series could be made within strict limitations on budget and man-hours, with per-episode budgets strictly limited at £2500 each. £75 per episode will go towards the cost of "the ship," £200 on using an outside firm to provide scenic effects, and £500 per episode as the design department's budget. The man-hours allocation is to be 500 per episode.
While more meetings would be needed to work out the exact details, Wilson and Lambert agreed that
Doctor Who
could produce a 13-episode run within these limitations. Given that the opening serial was due to be followed by
Terry Nation
's seven-part serial featuring his Dalek creatures, later in the week Lambert and her story editor
David Whitaker
realised that they would need to add a two-part story after Nation's tale, to create the initial 13-episode run that had been agreed to. With the limited time available, and the fact that there will be no money for additional sets or guest characters, it is decided that Whitaker himself will write a two-part adventure featuring only the four regular cast members, and set entirely on the expensive TARDIS interior set.
During the week, Whitaker also began to establish what stories would follow if
Doctor Who
were allowed to continue beyond the 13 episodes tentatively agreed to. Being worked on are: a historical story by
John Lucarotti
in which the time travellers meet
Marco Polo
; the latest version of the much-desired "miniscules" storyline, now being worked on by
Robert Gould
;
The Masters of Luxor
by
Anthony Coburn
; a possible seven-part historical tale by Whitaker;
The Hidden Planet
by
Malcolm Hulke
;
The Red Fort
, set during the Indian Mutiny, by Nation; and another future-set story, to be four episodes long, with a writer yet to be assigned. This would bring
Doctor Who
up to the 52-week run originally envisaged by Head of Drama
Sydney Newman
, should the programme eventually be allowed to continue that far.
By this point, no directors had been assigned to any serials beyond Nation's, on which it has been decided that
Christopher Barry
will share duties with the less-experienced
Richard Martin
, a young director who has been attached to
Doctor Who
for some time. Martin has become very interested in the series, and around this time sends Barry, Whitaker, Lambert and associate producer
Mervyn Pinfield
a lengthy and detailed memo outlining his thoughts about the TARDIS and its effect on those who travel in it, which reads in part:
The ship is out of time, but in space. The entrance is in both time and space. The entrance (the phone box) can be be described as a time/space ship gangplank. Or compression-decompression (comparison-decomparison) chamber.

The only way to pass down the gangplank is by an effort of will. Therefore if you are afraid or doubtful all you would find is the interior of a phone box, and if you stayed inside you would have a bad headache from the intercellular electronic pulses forming the mental link. Therefore it is not easy to get in and out of the ship. For those unused to it traumatic.
Meanwhile, away from meetings and memos and debates over the future,
Doctor Who
's regular production is now under way. Having completed the first episode, director
Waris Hussein
and the cast have moved onto rehearsing "The Cave of Skulls", the second instalment of the opening serial. This was then recorded on Friday 25 October, a week after the previous episode, with
Doctor Who
to be recorded every Friday until at least 13 episodes have been completed. What would happen after that would depend on whether the costs could be kept down, and how those 13 episodes were received.
The immediate crisis surrounding the future of
Doctor Who
was over, and it would at least have a chance to make it to the screen. What impact it would have with the audience remained to be seen - but, unknown to anybody, already on the drawing board and nearing completion was a design that would help to take
Doctor Who
from troubled children's serial to national institution.
SOURCES: The Handbook: The First Doctor – The William Hartnell Years: 1963-1966, David J Howe, Mark Stammers, Stephen James Walker (Doctor Who Books, 1994)