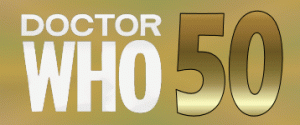 The sixteenth in our series of features telling the story of the creation of Doctor Who, and the people who made it happen.
Production is now well underway on the new science-fiction series, and with the first filming just a couple of months away it was time to announce the cast.

It was on Wednesday 31st July 1963, exactly fifty years ago today, that the four main cast members were issued with their contracts.
William Hartnell will play The Doctor
William Hartnell
is a film and Television actor well known for his 'tough guy' performances in several British films of the 1950's.
He was born
William Henry Hartnell
in the St Pancras district of London on 8th January 1908. England, His mother was unmarried and he was brought up partly by a foster mother. Through his membership of a boys' boxing club he met the art collector
Hugh Blaker
, who took an interest in the lad and became his unofficial guardian. As a keen follower of the theatre, Blaker helped the young Hartnell enter the
Italia Conti Academy
.
Hartnell entered the theatre in 1925 as a general stagehand. He appeared in a number of Shakespeare plays, including
The Merchant of Venice
(1926),
Julius Caesar
,
As You Like It
,
Hamlet
,
The Tempest
,
Macbeth
. He also appeared in
She Stoops to Conquer
,
School for Scandal
and
Good Morning, Bill
, before performing in
Miss Elizabeth's Prisoner
in 1928. It was in this play he worked with the actress
Heather McIntyre
whom Hartnell married the following year.
Hartnell made appearances in more than sixty British films, taking his first role in the 1932 film
Say It With Music
. Other roles included Freddy Fordum in
Swinging the Lead
, Pat Spencer in
Nothing Like Publicity
and Stubbs in
Midnight at Madame Tussaud's
. The outbreak of war in 1939 saw Hartnell join the Tank Corps where he served for eighteen months before being invalided out as the result of suffering a nervous breakdown.
Hartnell returned to acting playing a number of bit parts in several war time moves. In 1944 his career reached a turning point when he was cast as Sergeant Ned Fletcher in
Carol Reed
's film
The Way Ahead
. His success in playing the tough Army sergeant led to a career playing mainly policemen, soldiers, and thugs. He played the eponymous Sergeant in the first ever Carry on film,
Carry on Sergeant
. Other roles included a town councillor in the Boulting brothers' film
Heavens Above!
and Will Buckley in the film
The Mouse That Roared
alongside Peter Sellers.
In the early 1960's he was best known to British TV audiences for another army role, as Sergeant Major Percy Bullimore in
The Army Game
. In 1963 he won the role of 'Dad' Johnson in the film
This Sporting Life
. In the film he played an aging rugby league talent scout, a performance which caught the attention of Doctor Who producer
Verity Lambert
and Director
Waris Hussein
who asked Hartnell to play The Doctor.
Carole Ann Ford will play Susan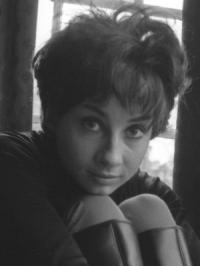 Carole Ann Ford
is a film and Television actress who has appeared in several British TV dramas.
Carole Ann Ford was born in June 1940 and first appeared in a film at the age of eight. After appearing in a number of commercials and walk-on work, her first proper role was in the play
Women of the Streets
.
She appeared in the TV Movie
Expresso Bongo
and had roles in
Horrors of the Black Museum
,
Probation Officer
,
The Ghost Train Murder
,
Emergency-Ward 10
,
Dixon of Dock Green
,
No Hiding Place
,
Crying Down the Lane
,
The Day of the Triffids
,
Mix Me a Person
,
Harpers West One
,
The Punch and Judy Man
and
Z-Cars
.
It was her performance in Z-Cars that let her to being tested for the role of Susan in Doctor Who.
Jacqueline Hill will play Barbara
Jacqueline Hill
is a British actress known for a number of character roles on television.
She was born Grace Jacqueline Hill on 17th December 1929 in Birmingham. She trained at the Royal Academy of Dramatic Art and made her stage debut in London's West End in
The Shrike
.
Hill first appeared on TV in 1953 playing Maureen in
The Blue Parrot
. Other roles included Grace Carney in
Blood Money
, Carrie Dean in
Joyous Errand
and Ellen Ferguson in
The Flying Doctor
.
In 1958 she married top director
Alvin Rakoff
, who cast her opposite
Sean Connery
in one of ABC TV's Armchair Theatre plays. In 1962 she played Sally Walker in
The Six Proud Walkers
. She also appeared in
Out of This World
and in an episode of
Maigret
.
Jacqueline Hill was friends with Doctor Who producer Verity Lambert, who suggested she should go forward for the role of Barbara.
William Russell will play Ian
William Russell
is best known for playing the title role in
The Adventures of Sir Lancelot
the 1956 ITV series.
William Russell was born William Russell Enoch on 19 November 1924 in Sunderland. He was involved in organising entertainments during his national service in the Royal Air Force and then, after university, went into repertory theatre. He appeared in
Hamlet
in London's West End.
His first TV appearance came in 1940 in
God Gave Him a Dog
. Several other roles followed including playing Leslie Gowland in
The Gay Dog
, St. Ives in
St. Ives
and Count Rene D'Albert in
Sword of Freedom
.
His big break came in 1956 when he was cast as Sir Lancelot du Lac in
The Adventures of Sir Lancelot
. The series was made in colour and screened on ITV in the UK and on the NBC network in the United States nine days later. It is one of the very few British television series ever to have been screened on one of the major broadcast networks in the US and gave Russell recognition on both sides of the Atlantic.
Further success followed with the title roles in
Nicholas Nickleby
and
David Copperfield
as well as playing
Hamlet
in 1961. In 1963 he played St. John Rivers in
Jane Eyre
and also had a role in the feature film
The Great Escape
.
SOURCES: Hartnell, William Henry (1908–1975) by Robert Sharp, Oxford Dictionary of National Biography, Oxford University Press; The Handbook: The First Doctor – The William Hartnell Years: 1963-1966, David J Howe, Mark Stammers, Stephen James Walker (Doctor Who Books, 1994)