Friday, 28 June 2013 - Reported by Marcus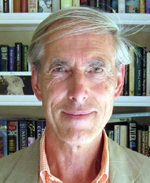 Big Finish
are to produce a couple of Doctor Who stories in association with former producer
Philip Hinchcliffe
, the man who led Doctor Who through one of its most successful and best remembered eras.
Starring
Tom Baker
as the Fourth Doctor and
Louise Jameson
as Leela, the two audio plays will evoke the spirit and feel of the period when Hinchcliffe was in charge of production. br> br> Philip Hinchcliffe produced Doctor Who from 1975's
The Ark in Space
through to the 1977 story
The Talons of Weng-Chiang
. He was responsible for a series of stories which regularly top fan polls of favourite titles and which include some of the episodes with the highest ratings in Doctor Who's history.
The idea for revisiting the era came after Hinchcliffe visited the Big Finish studios to watch the recording of series three of The Fourth Doctor Adventures. Big Finish Producer
David Richardson
said
I know that Tom Baker and Louise Jameson were thrilled to have him there, and they both enthused to him about what a great time they were having working for Big Finish. After the recording ended, Philip took me and executive producer Nicholas Briggs aside, and pitched the idea of doing a set of stories of the kind he would have hoped to have done, had he stayed on to produce the series for longer. We just said 'yes' instantly!
The first story in the set will be an epic six-parter set in Victorian London, adapted by
Marc Platt
, who wrote the TV story
Ghost Light
, which will be paired with a four-parter.
Hinchcliffe said he wanted to create stories that felt as if they could belong to his second or third season
They are not designed to follow on from my era, more to re-evoke it for fans who enjoyed the originals: and so the Doctor and Leela in these new stories are the same as they were then, in the glorious seventies! That's the beauty of radio - they look and sound the same.
Doctor Who:
Philip Hinchcliffe Presents
will be released in August 2014, and is available for pre-order.