Sunday, 25 November 2012 - Reported by John Bowman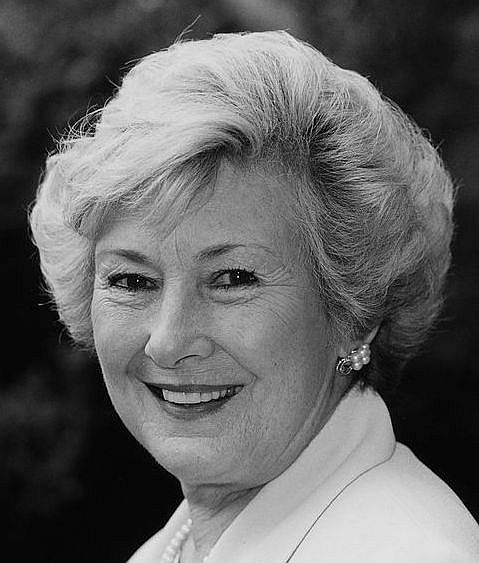 The actress
Dinah Sheridan
died today - 29 years to the day she was seen by TV viewers in the UK as the Time Lady Chancellor Flavia in the 20th-anniversary story
The Five Doctors
.
Sheridan, who was 92, made her film debut aged just 15 but put her acting career on hold to become an ambulance driver when the Second World War broke out. She appeared in a few films during the war but her career started to take off after the war ended, and in 1953 she achieved real success with
Genevieve
, a comedy about a veteran car rally and notable for Doctor Who fans for the presence of genuine police boxes in shot!
Marriage and health problems subsequently saw Sheridan retire from acting for a number of years but she made a triumphant return on the big screen in 1970 with
The Railway Children
, co-starring
Bernard Cribbins
. Among her many TV roles, she appeared with
Nigel Havers
in
Don't Wait Up
(which also featured
Jane How
,
Simon Williams
,
Timothy Bateson
,
Milton Johns
, and
Wanda Ventham
) as well as
Keith Barron
and
Angus Lennie
in
All Night Long
- both BBC TV sitcoms.
Married four times, Sheridan had three children with her first husband, Jimmy Hanley. Their first child, a daughter, tragically died just three days after she was born in 1944. Their other two children were Jeremy Hanley, who for a time was chairman of the Conservative party, and the actress and presenter Jenny Hanley.
Sheridan died peacefully at home in Northwood, Middlesex, surrounded by her family, said her agent.