Monday, 1 October 2012 - Reported by Marcus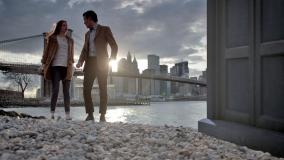 Doctor Who:
The Angels Take Manhattan
had an Appreciation Index or AI score of
88
.
The score is a measure of how much the audience enjoyed the episode. It is based on a survey of 5000 people. The score of 88 puts the programme into the excellent category.
Doctor Who was the joint highest scorer on the two main channels for the day, along with
Casualty
.
Doctor Who currently stands at number 21 in the list of top programmes for the week. Final consolidated figures, which include those who record the programme and watch it later, will be released next week.