Saturday, 25 February 2012 - Reported by John Bowman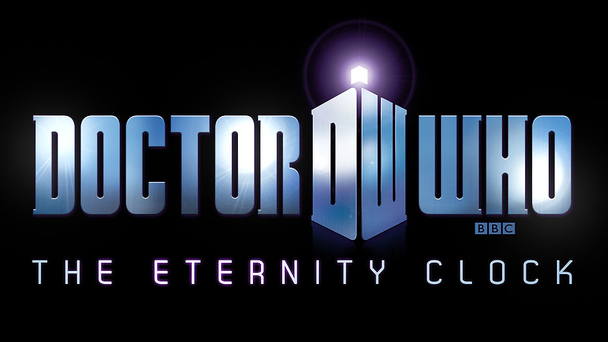 A new trailer for the forthcoming PlayStation game
Doctor Who: The Eternity Clock
has been released by BBC Worldwide.
Players can look forward to the global release of the game next month on PS3 and PS Vita, via the PlayStation Network. The exact date of release has yet to be confirmed, as does the price. A PC version will be released soon after.
As well as being the first PS Vita game to use the cutting-edge Unreal Engine toolset, it will also boast two-player co-operative action and split-screen footage.
Doctor Who: The Eternity Clock new teaser trailer, BBC Worldwide, via YouTube
However, fans of the
Adventure Games
series, which is free to download in the UK, will be disappointed to learn that the BBC has no plans for any more.
BBC spokeswoman Michelle Osborn told
Doctor Who News
:
As Doctor Who approaches its 50th anniversary, online content will focus on more ambitious and innovative filmed content than ever before to reflect the show's epic milestone.

Although there are no plans for more Adventure Games, over the next two years fans can expect fantastic fictional exclusives (eg, prequels), backstage content and buzz - plus clips and information about every episode of Doctor Who ever broadcast by the BBC.
There have been five Adventure Games in all since they started being released by the official website in June 2010:
City of the Daleks
,
Blood of the Cybermen
,
TARDIS
,
Shadows of the Vashta Nerada
, and
The Gunpowder Plot
.
The Adventure Games have had more than 3.7m downloads and are still available for free.