Saturday, 25 February 2012 - Reported by Marcus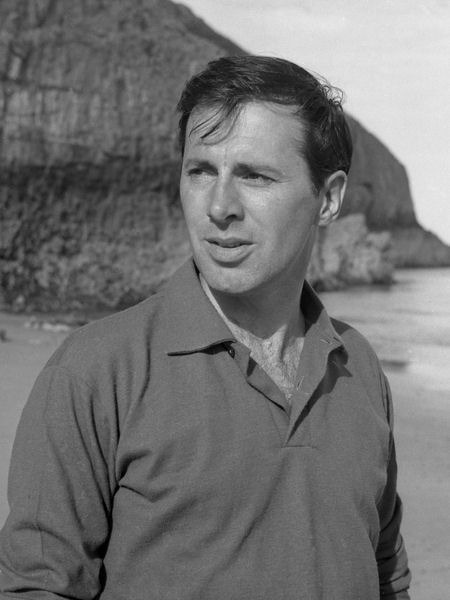 One of Doctor Who's most prolific actors,
Peter Halliday
, has died at the age of 87.
Peter Halliday had a long and productive career, working in theatre, film and Television. He had credited roles in 23
Doctor Who
episodes, working alongside the 2nd, 3rd, 4th and 7th Doctors.
Halliday was born near Llangollen in Wales, but spent much of his life in Welshpool, Powys. After serving in World War II he won admission to the Royal Academy of Dramatic Art.Three years later he joined the Shakespeare Memorial Theatre in Stratford-upon-Avon, now known as the Royal Shakespeare Company.
Television roles followed including parts in
Z Cars
,
Armchair Theatre
and
The Citidal
, but it was as Dr John Fleming in
A for Andromeda
that Halliday really made his name. Made in 1961, the science fiction series featured Halliday as a young scientist alongside Julie Christie. A follow up series,
The Andromeda Breakthrough
followed in 1962.
Halliday made his first appearance in Doctor Who in 1968 playing Packer in the Cyberman story
The Invasion
. Packer was the security chief of International Electromatics who assisted Tobias Vaughn. Halliday returned to Doctor Who in 1970, providing voices for both
The Silurians
and the aliens in
Ambassadors of Death
.
It was as Pletrac in the 1973 story
Carnival Of Monsters
, that Halliday is probably best remembered. His portrayal of the leader of the tribunal charged with safeguarding Inter Minor's border control is widely appreciated and Halliday appeared on the recent Special Edition DVD release of the story talking about the role.
In 1979 he joined Tom Baker in the classic story City of Death playing a Soldier and providing the Jagaroth Voice. His final appearance in Doctor Who came in 1988's
Remembrance of the Daleks
, where he played a Vicar.
Outside of Doctor Who, Halliday had roles in
The Saint
,
The Avengers
,
Goodnight Sweetheart
and
Dalziel and Pascoe
on TV as well as appearing in the Oscar-nominated movie
Remains of the Day
.
Peter Halliday died earlier this week. His funeral will be held in London on Tuesday and a memorial service is planned in Welshpool at a later date.
He leaves three sons and five grandchildren.