Saturday, 19 November 2011 - Reported by Marcus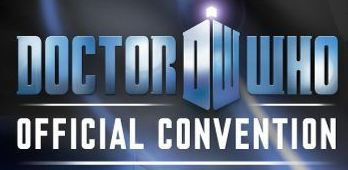 BBC Worldwide have responded to criticism of some of the charges associated with the official
Doctor Who Convention
being held next march in Cardiff.
The event costs £99 per day and originally attendees were also asked to book a separate £25 ticket for a picture or autograph with either
Matt Smith
or
Steven Moffat
.
After consultation with Moffat the convention has now agreed that the guaranteed autograph signing and photography opportunities with him will now be offered on a complimentary basis. Anyone who has already purchased a ticket for a session with Moffat via the website will be immediately refunded.
Instead the event will be holding a competition in the next few weeks offering Doctor Who Convention attendees the chance to be selected for a photograph or autograph with Steven Moffat.
The charges for a photograph or autograph with Matt Smith will remain. BBC Worldwide justify this by saying the photographs will be taken by a professional photographer and will be studio quality prints. They confirm that conference attendees will have other opportunities to see Matt Smith in person but the ticket will guarantee the opportunity to have a photograph or autograph with him.
BBC Worldwide have also answered criticism that the event is not child friendly. They say:
The event programme is being put together with an adult audience in mind. For several years we have had requests from our adult fans for a full-scale Doctor Who Convention and with this in mind we are aiming to stage a top-quality event that brings the script to screen process to life for attendees. We have a wide-ranging programme in place with live demonstrations; Q&A sessions and talks from the cast and crew of Doctor Who. Whilst none of the material covered will be unsuitable for children we are mindful that the presentation style and informative nature of some of the events may not suit a child's idea of a 'Doctor Who day out'. The Doctor Who convention is just one element of a series of live events we have staged from the Doctor Who Live tour in 2010 to the Doctor Who Experience which were more tailored to families and we will have many more Doctor Who events to look forward to in 2012 and 2013 to cater for all age-ranges.