Friday, 21 October 2011 - Reported by Chuck Foster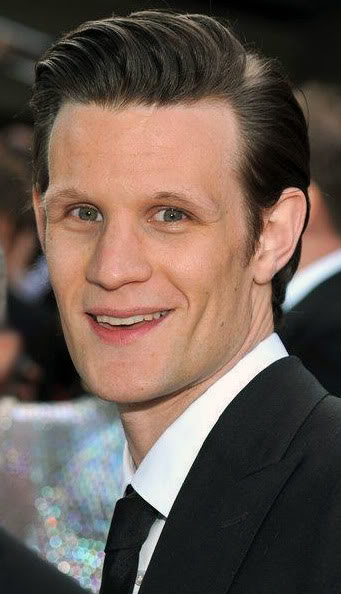 During his latest visit to the USA current Doctor
Matt Smith
spoke to
VH1
, who asked the actor about his future plans at that side of the Atlantic:
When are we going to have you?
Well, hopefully soon, you know. I've got another year of
Doctor Who
, but then I'm certainly going to come and give it a shot, come and hang out in LA... as you say, people like Andy
[Garfield]
have come over, and he's a mate of mine. I'm very proud to see him doing Spider-Man, 'cause we did a play together, and, you know, Spider-Man now. It's incredible. And he'll be brilliant, he'll be so brilliant.
Are you friends with the, kind of, Brit Pack in Hollywood?"
Yeah, yeah, I've got British friends here, people like Andy. I don't know Carey
[Mulligan]
or Robert, but I've got a lot of British friends here that are doing very well and loving living over here as well, which is very interesting.
The interview suggests that Matt Smith may leave
Doctor Who
at the end of the next series; last summer newspapers such as the
Sun
and
Mirror
reported the actor was discussing potential projects with film companies during a visit to Los Angeles. Whatever his intention regarding the role of the Doctor in the future, however, it is unlikely any official announcement of his involvement in the series' fiftieth anniversary will be made until much nearer the time.
Readers in the United States can watch the full interview via the
VH1 website
.
---
Matt Smith also appeared on
The Late Late Show with Craig Ferguson
this week, during which he discussed winning his
Scream Award
, and campaigning for Craig to appear in
Doctor Who
!