Friday, 26 August 2011 - Reported by Marcus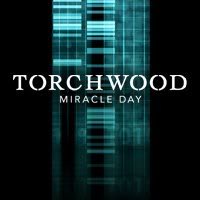 Torchwood:Immortal Sins
achieved an average audience of
3.4 million
viewers on BBC One and BBC One HD, according to unofficial overnight figures.
The figure was the same as last week, although this week the main opposition came not from Big Brother, but from the first network showing of the feature film,
The Duchess
staring Keira Knightley and Ralph Fiennes, which gave BBC Two an average of 3.1 million viewers between 9pm and 10.40pm.
The seventh in the Torchwood series had
14.9%
of the audience share and was the
10th
most watched programme of the day. ITV1 was showing
Show Me the Funny Live Final
which had 2.6 million viewers. Torchwood started with 3.8 million viewers for the first quarter, which fell to 3.2 million, before recovering to 3.4 million.
As always the overnight figure is only half the story with the final ratings, which include those who record the programme and watch it within seven days, being released in 10 days time.
Mondays late night repeat of episode Six,
The Middle Men.
was watched by
0.3 million
.
---
The premiere broadcast of the episode on
Starz
on 19th August achieved 662,000 viewers on its 9pm showing, with an additional 255,000 on the 11pm repeat that night. This gave an overall total of 917,000 viewers, showing an increase of 14% over the audience for
The Middle Men
the previous week.