Monday, 22 August 2011 - Reported by Marcus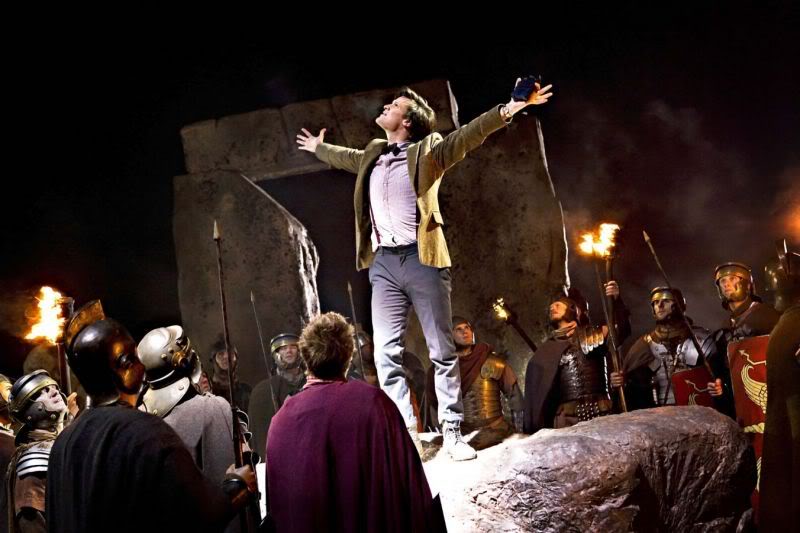 Doctor Who
has won a
HUGO
award for the 2010 series conclusion
The Pandorica Opens/The Big Bang
.
Written by showrunner
Steven Moffat
and directed by
Toby Haynes
, the story was shown last June when it wrapped up the events of Matt Smith's first series as The Doctor.
The story beat two other Doctor Who stories,
A Christmas Carol
and
Vincent and the Doctor
as well as
The Lost Thing
by Shaun Tan and
**** Me, Ray Bradbury
by Rachel Bloom, to win the award for
Best Dramatic Presentation (Short Form).
The award is the fourth for Steven Moffat, having previously won for
The Empty Child/The Doctor Dances
,
The Girl in the Fireplace
and
Blink
. Last year the award was won by
The Waters of Mars
written by
Russell T Davies
and
Phil Ford.
The award for
Best Related Work
was given to
Chicks Dig Time Lords: A Celebration of Doctor Who by the Women Who Love It
, edited by Lynne M. Thomas and Tara O'Shea and published by Mad Norwegian.
The book is a series of essays which delve into the extraordinary aspects of being a female "Doctor Who" enthusiast. Essays include Carole Barrowman discussing what it was like to grow up with her brother John, columnist Jackie Jenkins providing a Bridget Jones' Diary-style memoir of working on "Doctor Who Magazine," and novelist Lloyd Rose analyzing Rose's changes between the ninth and tenth Doctors.
The Hugo Awards are given every year for the best science fiction or fantasy works and achievements of the previous year. The award is named after Hugo Gernsback, the founder of the pioneering science fiction magazine Amazing Stories.
Hugo Awards have been presented every year since 1955. The 2011 winners were announced on Saturday evening, at Renovation, the 69th World Science Fiction convention held in Reno, Nevada.