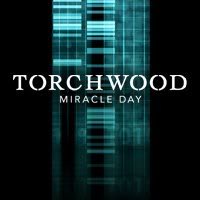 Episode six of
Torchwood
,
The Middle Men
, suffered at the hands of
Big Brother
, seeing its overnight ratings drop to
3.4 million
, the lowest in the series so far.
The Celebrity edition of the reality show launched on Channel 5 with an average of 5.1 million watching the likes of House of Commons Speaker's wife Sally Bercow, David Hasselhoff's ex wife Pamela Bach-Hasselhoff and Jedwood, enter the infamous house, giving the Channel one of its biggest audiences ever.
Torchwood, had a share of 14% of the total television audience. It had 3.7 million viewers for the first quarter, dropping to 3.2 million for the last quarter. On ITV1,
Single Handed
had 3.2 million watching, roughly the same as last week.
The final ratings will be released in 10 days and will include those who record the programme and watch it within seven days.
Monday's late night repeat of episode five,
The Categories of Life
was watched by
0.4 million
.