Tuesday, 12 July 2011 - Reported by Marcus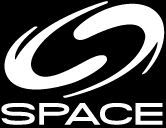 The premiere of
Torchwood: Miracle Day
drew nearly a million viewers to SPACE on Saturday delivering the channel its highest audience ever.
The New World
achieved an average of
432,000
viewers with
929,000
watching some part episode. When compared to the premiere of
Torchwood
's third series,
Children of Earth
, the premiere of
Miracle Day
increased 55% among total viewers, 49% among A25-54, 53% among A18-49, and 56% among female viewers.
The series continues next Saturday, July 16 at 9 p.m. ET.