Friday, 29 July 2011 - Reported by Chuck Foster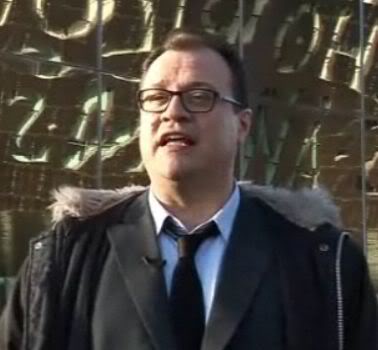 Even though ratings for the first few episodes of
Torchwood: Miracle Day
have proven reasonable for both
Starz
and the
BBC
, this has never been a guarantee that a fifth series of the show will automatically be commissioned.
Speaking to reporters at the TV Critics Show, Starz CEO
Chris Albrecht
has clarified their position, explaining:
Torchwood is not one of the shows we went into thinking about a yearly return. It's about Russell T Davies - he has a lot of things on his plate. If Torchwood is not at the top of his list, that will affect the future of Torchwood.
Davies previously indicated that he had been considering moving onto other projects after
Miracle Day
's production was completed - in
February
he told
BBC Wales Today
:
It's interesting as to how long I can stay in the science fiction world. Personally I think I'm coming to the end of it now and I've saved the world and blown up the world too many times, and I hope I leave Torchwood in rude health, and then I'll probably move onto something else then.

It's time to write something just where people talk in kitchens, at least for me. But I hope we literally leave the franchise in in a very strong position that other writers come in and take it over.
Subsequently, Davies has been reported as developing a new show for
Showtime
, entitled
Cucumber
. However, with over half of
Miracle Day
still to be transmitted (episode four,
Escape to L.A.
, premiering tonight on Starz),
Torchwood
's future cannot be written off quite yet!
(newslink: Entertainment Weekly, Hollywood Reporter)