Tuesday, 12 July 2011 - Reported by Chuck Foster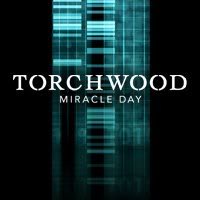 Audience figures have been released for the premiere episode of
Torchwood: Miracle Day
broadcast on the US cable subscription channel
Starz
on Friday, and indicate that
1.51m
watched
The New World
on its first two broadcasts (819000 at 10:00pm, 687000 at 11:00pm); a combined figure of
2m
viewers was reached after the Sunday evening repeats.
The figures compare favourably with
Starz
's recent series
Camelot
, which achieved the highest "original series" premiere for the channel back in April with
1.57m
tuning in on its opening night, and then too reached
2m
by the end of the weekend.
Torchwood
's viewing figures above do not factor in on-demand or online viewers.