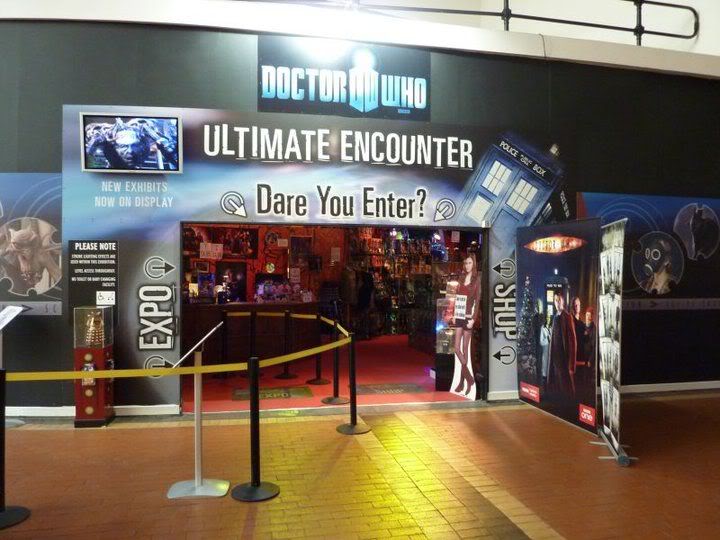 Since its opening in December 2005, the
Up Close
Exhibition based in Cardiff Bay's Red Dragon Centre has provided a focal point for Doctor Who fans visiting the spiritual home of the 21st Century series, and also a popular venue for the public visiting Cardiff Bay, with some half-million visitors over its five years.
However, today sees the exhibition close for the final time, as preparations begin for a new permanent home for the
Doctor Who Experience
, due to move to Cardiff in 2012 once the current operation at Olympia in London finishes.
The exhibition's manager,
Graham Jones
, had been campaigning to keep it open, and believes that the closure today is ill-timed; speaking to the
South Wales Echo
, he said:
It is damaging to the economy of Wales and the economy of Cardiff. We thought that (BBC Worldwide) would have respect and regard for their fans. It does seem that this decision has been made in a way that is not very compassionate towards Cardiff. If you want to see wee kids crying then you ought to come down to the Red Dragon this Easter because they will come down here to an empty shell.

BBC Worldwide, however, have great expectations for the Doctor Who Experience's arrival next year:
We have consulted with the city council for the past two years regarding our plans and we are confident that the attraction's features, size and location will draw many more fans to the Welsh capital from across the UK.

The closure follows that of the
Land's End Exhibition
at the beginning of the year. The Doctor Who Experience officially opened in London
last month
.