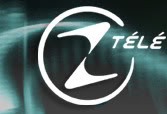 French-speaking Canadians will get a chance to catch up with the last days of the tenth Doctor and the first series of the Eleventh, when
Doctor Who
returns to
Ztélé
this spring.
The series kicks off with 2008 Christmas special,
The Next Doctor
, on Wednesday 6th April at 9pm ET. The rest of the specials will follow in subsequent weeks leading into
Matt Smith
's first series starting on May 4th.
English-speaking fans in the country will be able to see Matt Smith's second series on
SPACE
shortly after its UK début.