Sunday, 13 March 2011 - Reported by Chuck Foster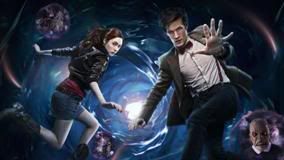 This weekend saw the finale of Doctor Who broadcast on
France 4
, with
Le Pandorica s'ouvre
achieving 340,000 viewers, a further improvement on last week's episodes and achieving a share of 1.5% of the total audience.
Danse avec les stars
continued to top the ratings on
TF1
, with 5.12m tuning in (24.7%);
France 2
this week broadcast
Champs-Elysées
, which was watched by 3.75m viewers (17.5%). A full breakdown can be found at
Premiere
.
With the fifth series now completed in France, here is a summary of the ratings over the five weeks:
| | | |
| --- | --- | --- |
| Le Prisonnier Zéro, La bêtes des bas-fonds, La victoire des Daleks | 453,000 | 2% |
| Le labyrinthe des Anges (1+2), Les Vampires de Venise | 374,000 | 1.7% |
| Le Seigneur des Rêves, La révolte des intra-terrestres (1+2) | 295 000 | 1.3% |
| Vincent et le Docteur, Le colocataire | 303,000 | 1.4% |
| La Pandorica s'ouvre (1+2) | 340,000 | 1.5% |